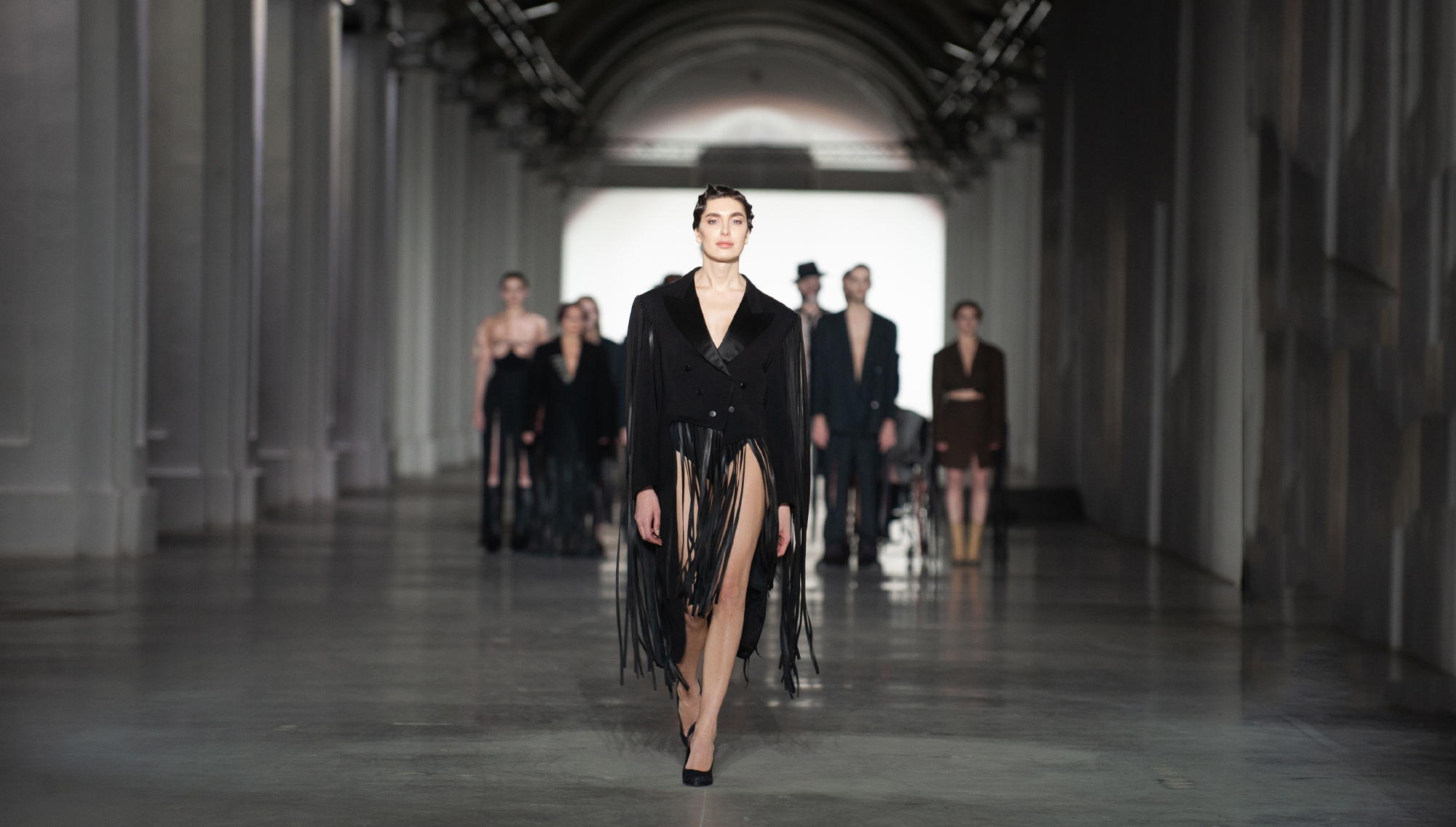 ARMOR. Human is a spectrum by STARCHAK
The key message of the collection is "Your personality is determined by your experience, not by your appearance". The concept is built on a sustainable approach: on the one hand, responsible usage "sewn into" the upcycling technique, and on the other hand, equality and compliance of human rights.
The base of the collection are vintage man suits with 80-90s silhouettes that are being remade into new interesting models with the "no gender" message. The freedom of choice has no gender. The play of textures between wool and eco-leather contributes to its diversity. A touch of western makes the images fairly mischievous. Every model is unique, no two suits are the same, just like people. The cherry on the top is handmade embroidery that conveys straightforward messages. The designer emphasizes that difference has a bold answer. The future owners of items from ARMOR are not targeted. Only those who have updated their outlook on the world will get interested.