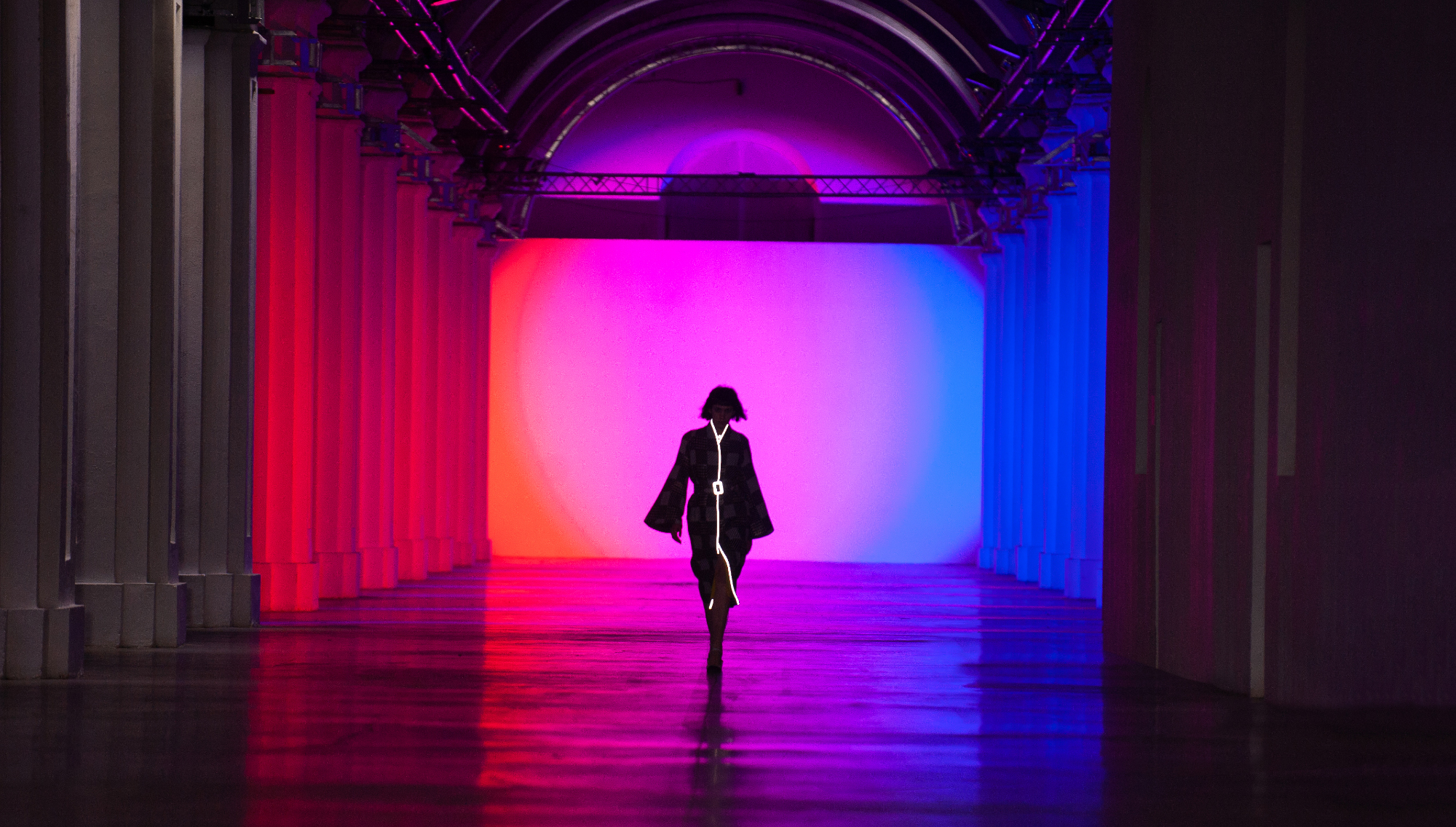 Anna Grove No Season 2021
The designer continues to develop the idea of road safety, presented at the Safe Fashion contest and proves once again that you don't have to sacrifice the style in order to save the life. Coats with soften shoulder line and voluminous accent sleeves form the basis of the collection. Each look in the collection is complemented by reflective details – knits, edgings, hidden inserts and plenty of buttons which reflect the evening light. Traditional plaid, houndstooth and stripes created the sense of support and stability that we have all been missing nowadays. Classic ornaments in an achromatic palette have been combined with three main colours of the collection – yellow, blue and red.
Today light-reflective elements are not only utility service uniform, but also a spectacular, harmonious detail of elegant style. On-line broadcast of the Anna Grove fashion show clearly demonstrates how clothes reflect soffits and lights. The designer plans to find new technological details and create a complete range so that all wardrobe elements will have light-reflecting details.