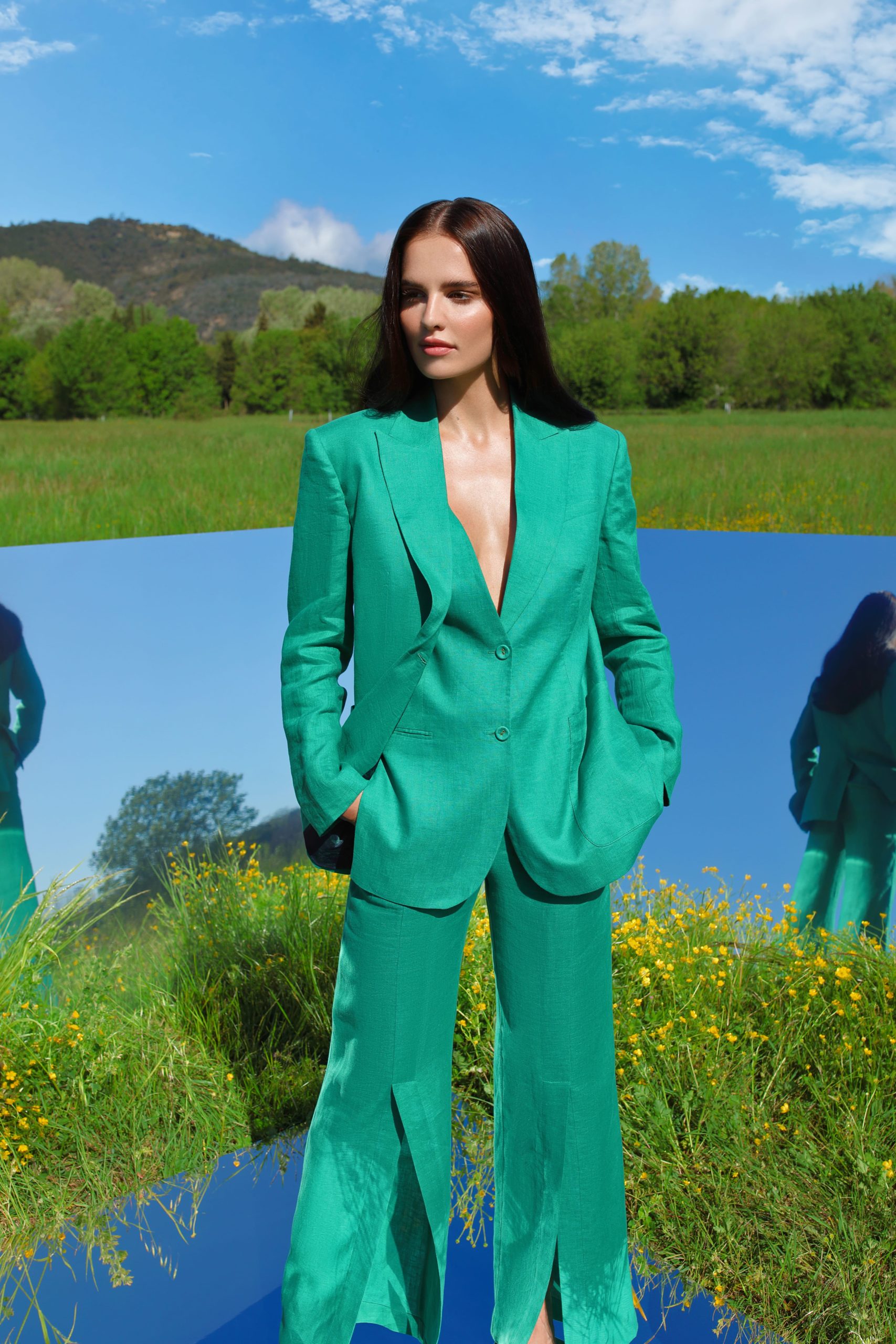 ANDRE TAN "PODYH"
Andre Tan presented a new collection dedicated to the Carpathian Mountains and victory.
The new collection emphasizes an important feeling – gratitude. To be grateful: to the Armed Forces of Ukraine for the opportunity to wake up in the morning and approach the "first day after victory"; to nature and the universe – for the inspiring landscapes of the Carpathians, simply for the opportunity to be in the moment, to be, create, and dream.
The unique flora and fauna of the Carpathians inspired Andre Tan to use natural fabrics such as linen, cotton, and silk. The face of the new collection is the model and influencer Anna Andres, the winner of the "Miss Ukraine Universe" contest. Anna was born in Lviv, and the Carpathians hold a special place in her life.
Andre Tan: "The 'PODYH' collection is my latest confession of love for Ukraine. I continue to work here and every day I see what moves and inspires me at the same time: how Ukrainians help each other, stick together, regardless of anything."