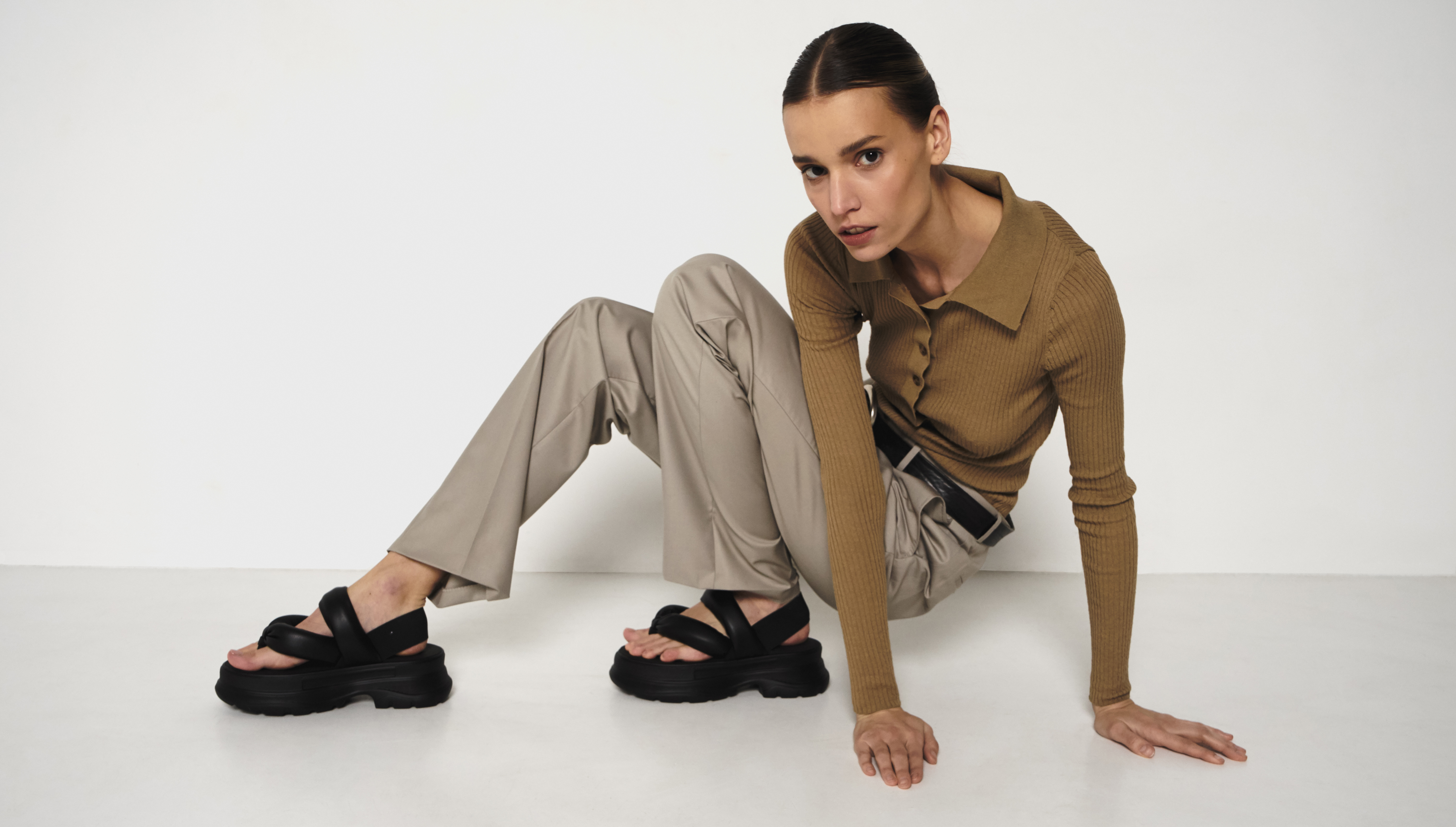 ALI SAULIDI SS21
In the new collection, designer Ali Saulidi departs from the usual futurism and concentrates on the image of modern femininity, where the heroine combines strength and sexuality.
"In the new collection, I study the character of a woman who wears ALI SAULIDI. She can show her sexuality and femininity whenever she wants, and at the same time show independence and strength. We had an idea to show the personality in the shooting, to remove everything superfluous, to concentrate on hes inner world, "said designer Ali Saulidi.
This character is interpreted in the design itself. The usual massive heels have been replaced by a stiletto and a kitten heel, which look especially accentuated together with a geometric toe and a rectangular element in the heel. In addition to stocking boots and ankle boots, the collection includes minimalist shoes and mules, as well as sneakers and flip-flop sandals on a massive platform. Jewelry made of jewelry alloy: bracelets and necklaces that support the overall concept.