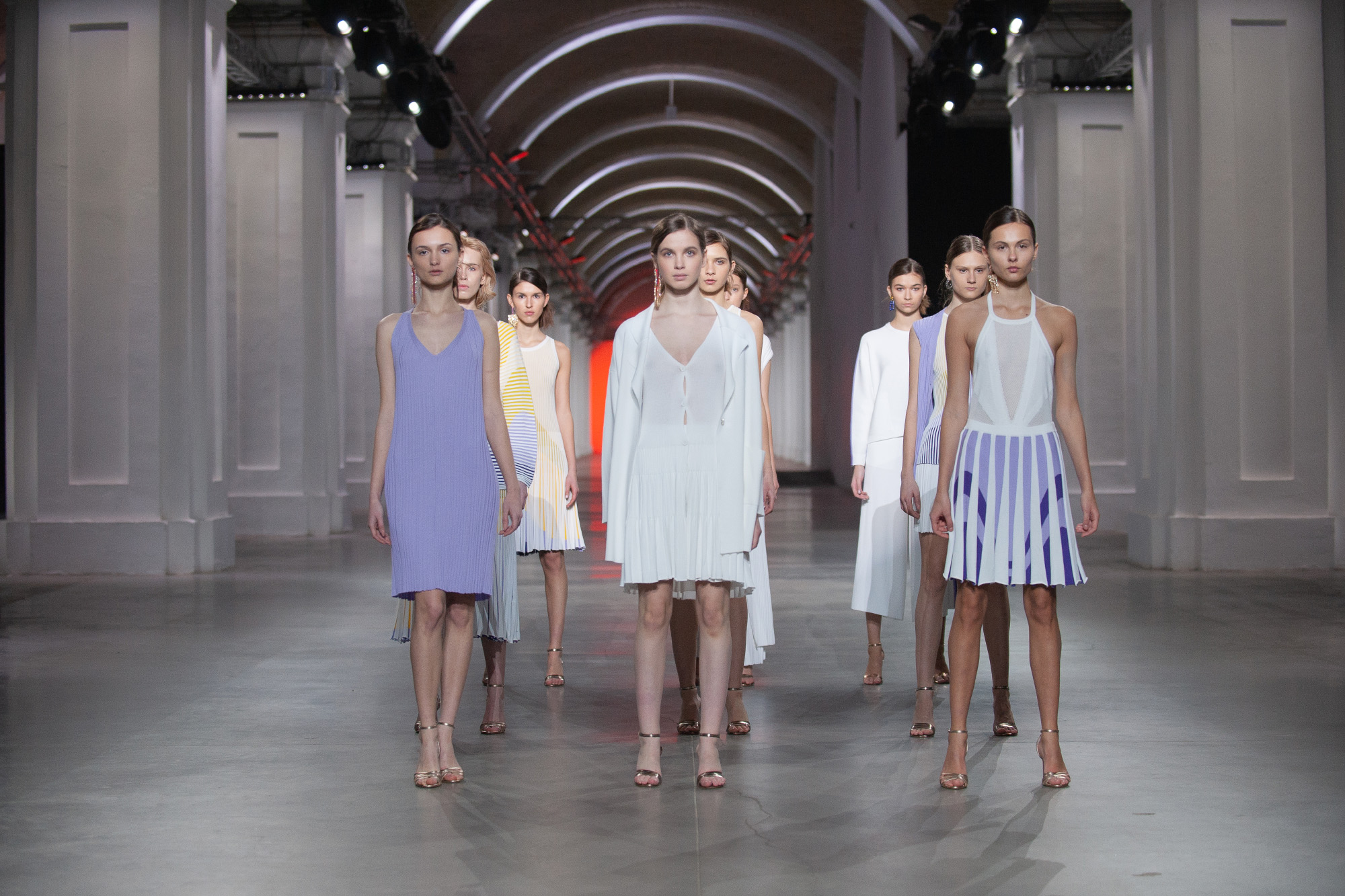 91Lab NO SEASON 2021
The Ukrainian brand 91Lab presents a new spring-summer collection, in which it continues its amazing experiments with knitwear and various weaves.The 91Lab team sees next summer as bright and colorful. The collection is based on rich shades of orange, yellow and purple, which work both solo and in combination. "Sport has become a key source of inspiration for me," says 91Lab designer Anna Panchenko. All the items in the collection – from knitted palazzo pants to mini-dresses that resemble tennis ones – were created with thas thought in mind. 91Lab is a real knitwear laboratory, where new things are invented every season. In the spring-summer 2021 collection, 3D knitted pleating looks especially impressive, combining several shades of yarn.
Would like to point out that 91Lab is an innovative line of knitwear brand RITO, which for almost 30 years of work has accumulated the relevant experience to create a new limited product. RITO founder Tatyana Abramova describes 91Lab as Contemporary knitwear couture.