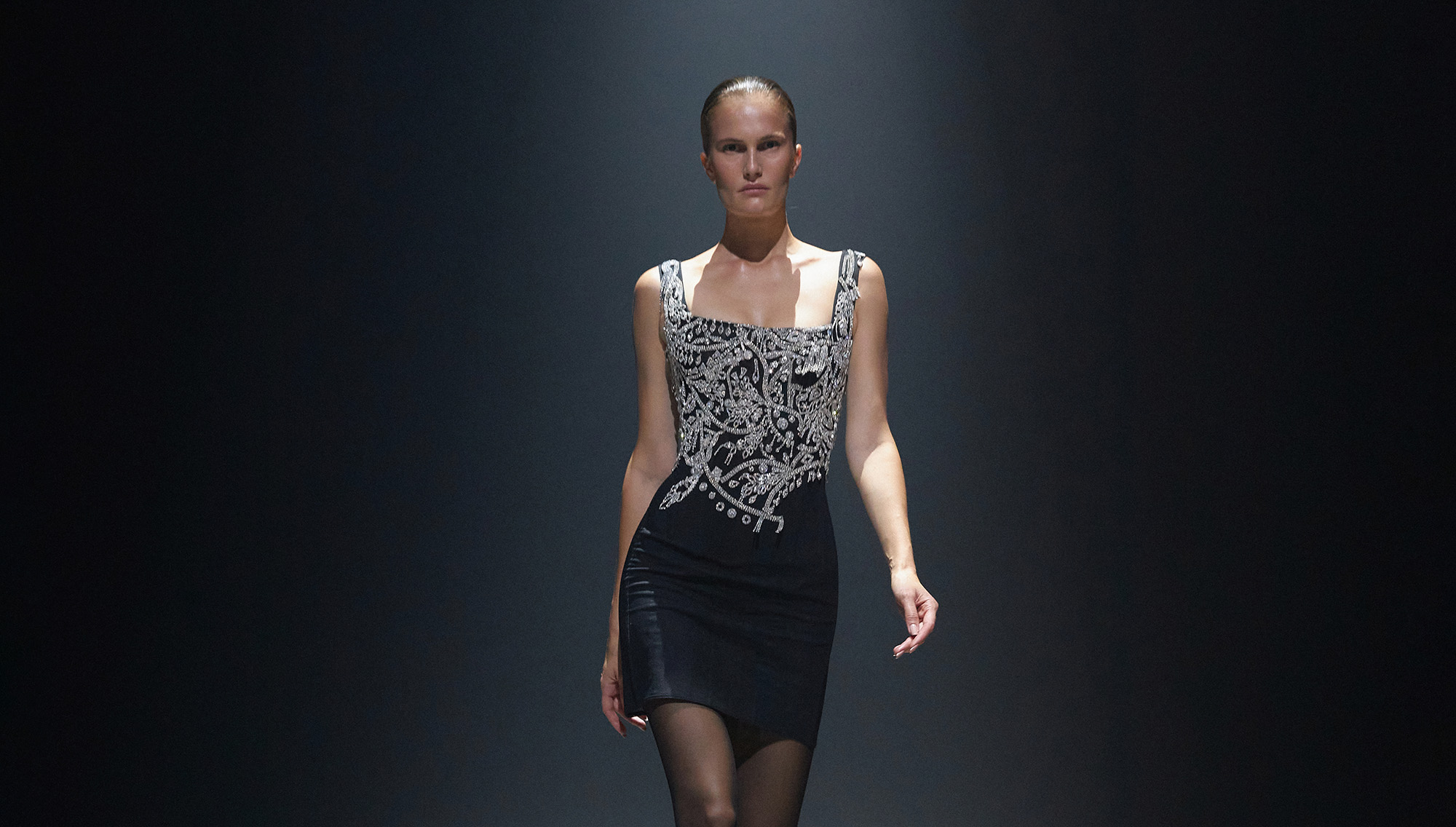 GASANOVA SS22 at NYFW
On 12th September, the Ukrainian brand GASANOVA presented a digital show of the SS22 collection as a part of New York Fashion Week.
In the SS22 collection, Elvira Gasanova continues to explore new facets of the GASANOVA brand's festive mood with spectacular proportions, bright colours and pulsating energy. After many months of global quarantine and the total prevalence of cosy home clothes, we are again ready for a big party outside the home.
"The pandemic has given us an opportunity to see how much clothing affects our behaviour, mood and character. Different clothes make you feel different and our collection will definitely push girls to have a wish to get dressed up and enjoy life" – the designer says.
The key concept of the SS22 collection is provided by special occasionwear – the strongest side of the brand. Shining crystal dresses, known all over the world owing to Gigi Hadid, Courtney Kardashian and other celebrities, have gained a new silhouette of a column of deep blue, milky white and elegant black shades this season. The iconic costume group of the brand is represented by trousers decorated with stones and jackets of a perfect fit. A relaxed silhouette created a flying crepe, of which the costumes were sewn.
The most expressive part of the collection is dedicated to structural frills on mini-dresses and volumetric tops, the effect of which is enhanced by rich colours – ultramarine, emerald-green, magenta and pear-yellow. Complex forms are created by the model technique which is used today in couture ateliers and in the GASANOVA SS22 collection.
Working with bright shades and extravagant silhouettes, Elvira Gasanova still has not forgotten about comfort, ease of movement and a sense of naturalness at any moment of life. Creating the SS22 collection, the designer was expecting a child and this period, filled with happiness and optimism, forced to look in a new way at the juicy colours and use them in the collection for the first time.