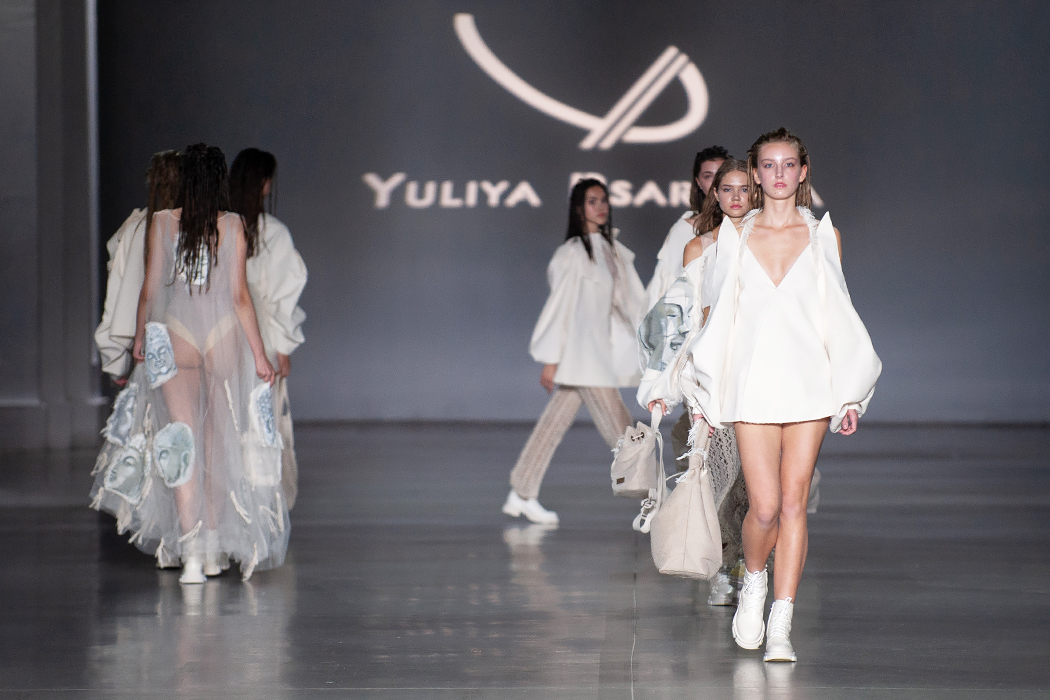 Mentor and mentee New Generation of Fashion: Mariya Gavrilyuk and Yuliya Psaryova
New Generation of Fashion took place in Ukraine – a unique project by the Ukrainian Fashion Council for young designers. New Generation of Fashion 2021 was held with the support of the Ukrainian Cultural Foundation.
Mentoring program was one of the main components of the project. The young designer Yuliya Psaryova has spent several months within the program with Maria Gavrilyuk, Gunia Project brand. Today, designers have shared their impressions of the participation in the program from the point of view of mentor and mentee.
New Generation of Fashion mentor, designer of Gunia Project Mariya Gavrilyuk: «I remember my first steps in clothing design and my confusion in a bunch of questions. How to build a collection, how to create a show, whether I am moving in the right direction… The help of those who have already gone through this way and professional advice is an incredible support. I think that mentoring is very important at any stage of work, even for professionals in their niche, an outside perspective and look from another point of view can open eyes and radically change the result».
New Generation of Fashion mentee, Yuliya Psaryova: «I am sincerely grateful to the organizers: the Ukrainian Fashion Council and the Ukrainian Cultural Foundation, for the opportunity to be involved in the New Generation of Fashion community. I gained valuable experience, got unforgettable impressions and new acquaintances. The experience gained from lectures by the best specialists in the area, allowed us to fully understand how to build a brand. Now I actively use this knowledge in practice.
I am especially grateful to my mentor – Maria Gavrilyuk. I live in another city, so we met only twice: to discuss the vision of the collection and at the show. The main part of our communication took place online through an app.
The mentor listened very carefully to my concept of the collection, proposed to justify the reasons for the use of certain design tools and made adjustments. In particular, an important point was that Maria immediately paid attention to my special skills (author's crochet) and offered to use them in the collection, although I had not previously given importance to this direction. At each stage, I coordinated ideas with Maria and tried to take her advice. I am very glad that I did not focus on my original ideas and was able to think outside the box – I am very satisfied with the result. I have sold the first suit with a knitted piece the next day after the show.
I want that designers who will try themselves on the path of forming and developing their own brand, would have the opportunity to gain an experience that I was lucky enough to gain. I am grateful for your work and ideas»!
The final stage of the mentoring program was the show of YULIYA PSARYOVA on the New Names platform within the Ukrainian Fashion Week noseason sept 2021.