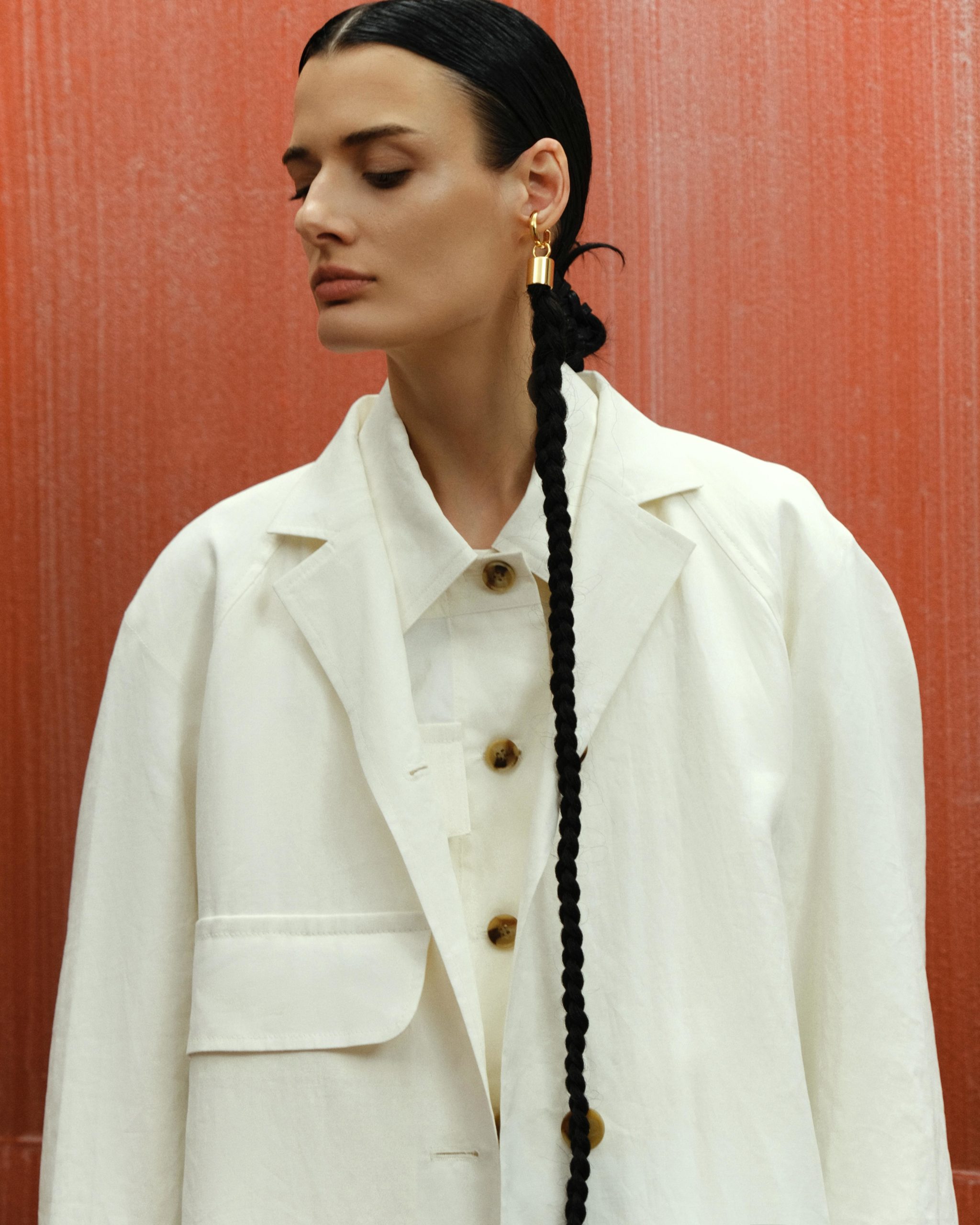 Litkovskaya SS22 lookbook
The Ukrainian brand LITKOVSKAYA has presented SS22 collection, inspired by blooming poppy fields and nature's ability to fill its space with colours and shapes.
The new collection contains all the iconic elements of the LITKOVSKAYA brand's DNA: masculine suits, oversized silhouettes and sculptural lines. Inspired by Keith Haring's abstractionist artwork and the power of nature, Lilia Litkovskaya creates daring clothes, worthy of a city shaman.
The geometry of the SS22 collection is focused on the perfection of the circle shape. The rounded shoulder line of an oversized coat, perforated fabric, pleated fabric reminiscent of the sun's rays — all alluding to solar symbols, the wheel of Samsara, and the eternal cycle of rebirth. Mixing up bygone times with modernity, feminine with masculine, city life and a love of the wild, LITKOVSKAYA creates a marvellous world of stories to be completed and told by those who wear the designer's works.
Traditionally masculine elements of clothing in the works of Lilia Litkovskaya acquire neutral forms, free from stereotypes and gender bias. The brand's classic jacket, presented in the SS22 collection, is woven from upcycled men's shirts within the Artisanal line. Filled with masculine energy, but intended to be worn by women, it brings the transcendental to the austere world of power dressing.