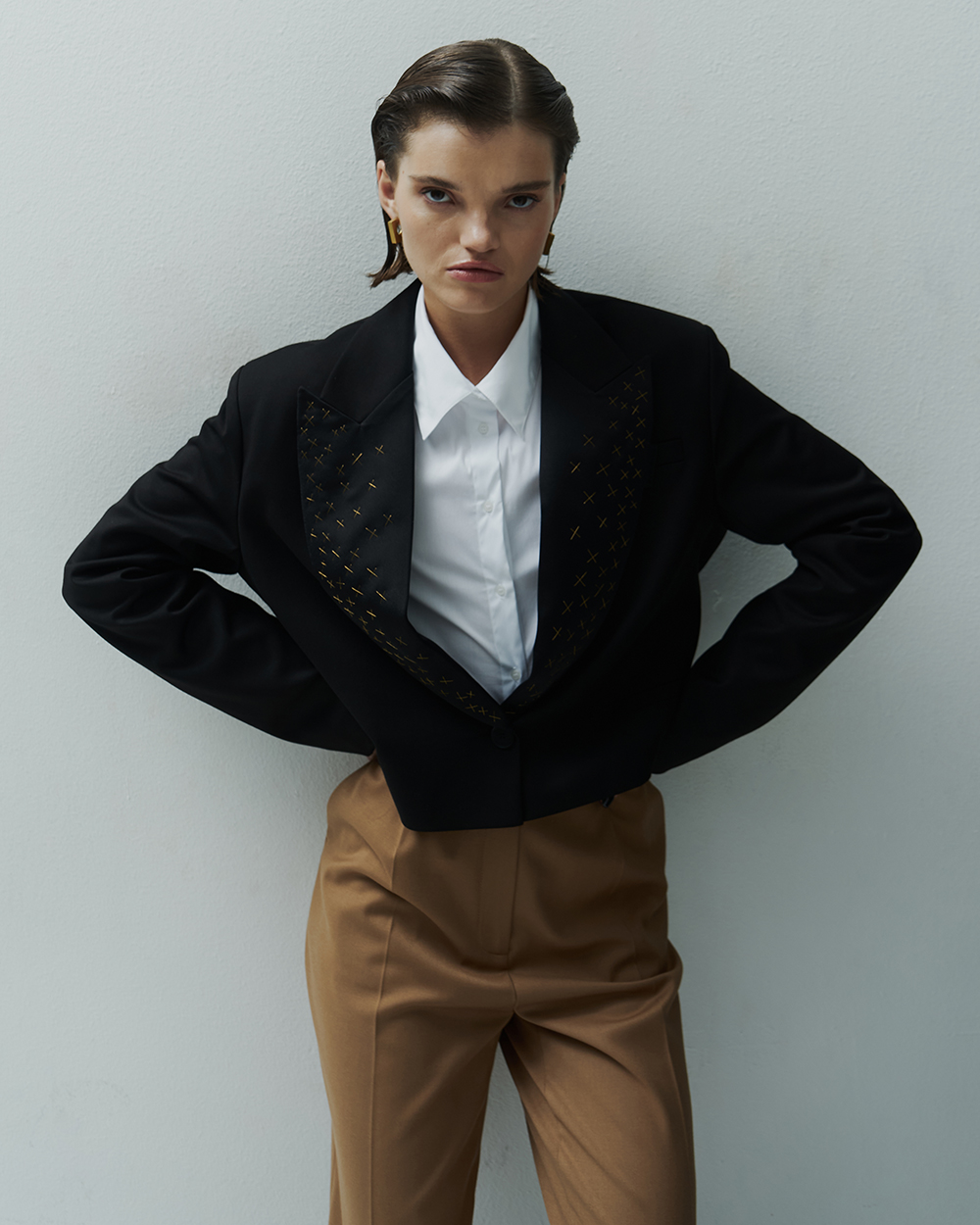 KATERINA KVIT FW21-22 Lookbook
Ukrainian designer Katerina Kvit has presented a new collection, dedicated to the legacy of the legendary cubist artist Pablo Picasso.
This fall, KATERINA KVIT draws inspiration from bohemian Paris, as well as from the aesthetics of the legendary maestro of cubism Pablo Ruiz Picasso. The designer observes his legacy through the prism of Ukrainian folk art.
It is no coincidence that the collection comes out in October because this month the world art community celebrates the 140th anniversary of the birth of one of the most original geniuses of the 20th century. Wild and frantic Picasso (as the press often wrote about him) created a portrait of a woman of a new type. It was this appearance that had become the starting point for Katerina Kvit for creating the collection.
"Art is the elimination of the unnecessary" – Picasso's famous quote became the fashion manifesto for KATERINA KVIT. Elegant and fragile sexuality is hidden behind the sharp lines and edgy shapes.
"This collection holds the spirit of Paris, a city that can reveal a delicate flair of feminine beauty. In the same way, the great Maestro saw the subtle nakedness and depth of women's hearts. My task as a designer is to make the mystery even deeper… Therefore, this season, the combination of materials and colours is absolutely calm," says Katerina Kvit.
The KATERINA KVIT palette includes rich navy blue, terracotta, turquoise, as well as favourite grey, beige and black colours. Key models: suits with wide lapels, coats, maxi dresses, as well as leather jackets, crop tops, dresses and skirts. Materials: wool, organza, silk and leather.
The brand traditionally offers the finest genuine leather products. The label stands for the environmental friendliness of a collection that directly depends on the durability and quality. 'Leather is sustainable' is KATERINA KVIT's conscious credo. This season, for the first time, the designer has added embroidery to brands' products. It is a metallic gold thread, from which small cross-stitches are delicately embroidered. A decorative technique unusual for the brand is a tribute to Picasso's cubism and a reference to Ukrainian traditional art.
Photo: Andrii Lishchuk
Style: Nataliia Shkurkina