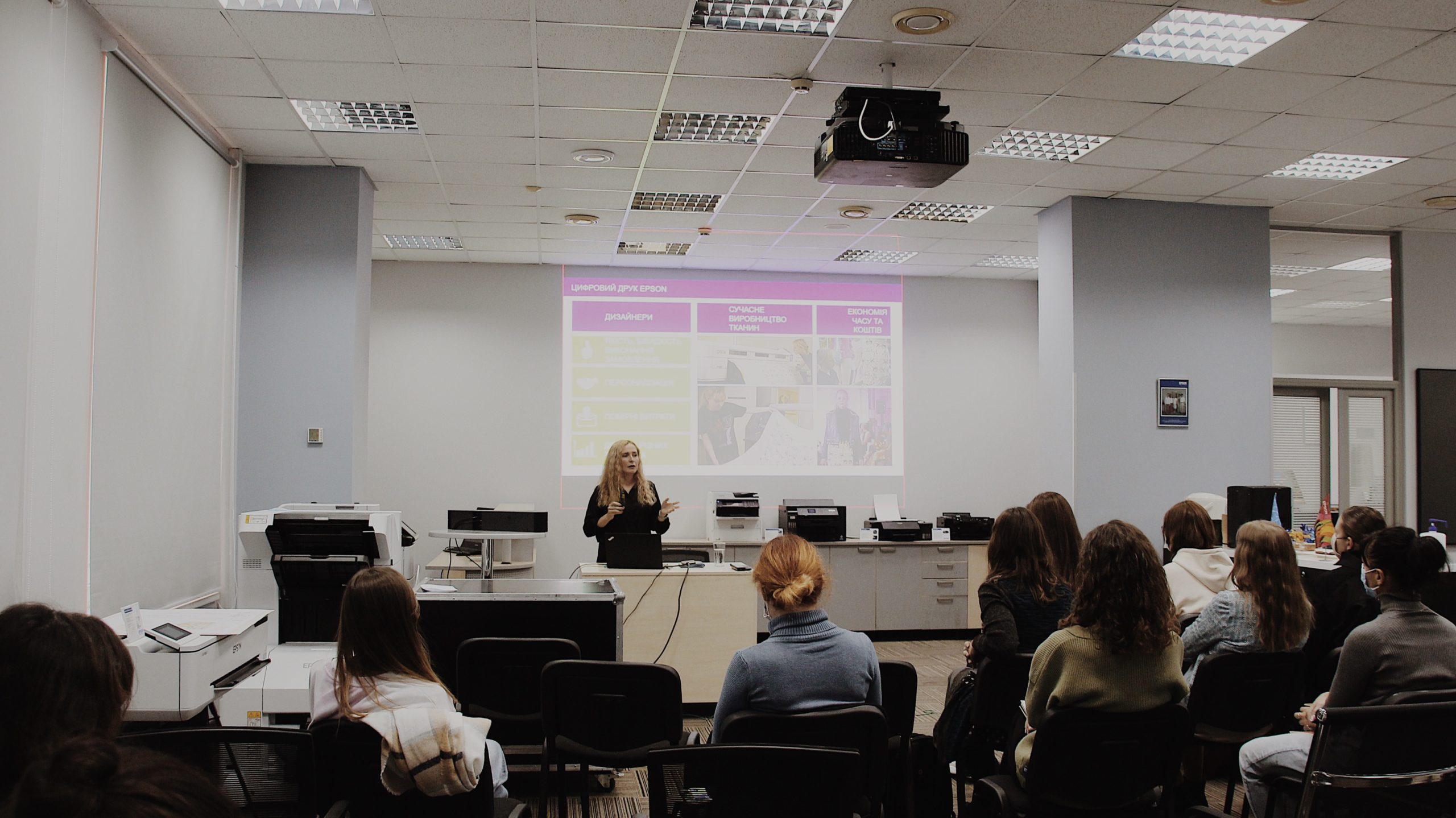 The launch of Epson Digital Fashion Lab
Epson Digital Fashion Lab, a joint educational project of Ukrainian Fashion Week and Epson company, has started in Ukraine.
The project was created for young Ukrainian designers, beginners in the fashion industry, graduate students and bachelors of specialized educational institutions from all over Ukraine.
The main aim of the project is to provide novice designers with the necessary information to start a career in the fashion industry and help them create a printed collection of clothes or accessories. The capsule collections of the participants created within the project will be presented at the 50th season of Ukrainian Fashion Week in February 2022. As part of the project, participants will also gain knowledge on marketing, legal aspects and learn how to promote newly created collections.
The educational program of the Epson Digital Fashion Lab project consists of theoretical and practical parts. Last Saturday, on the 25th of September, took place the first lectures within the theoretical program by Volodymyr Podolyan, designer of the PODOLYAN brand, and Yulia Sokolova, marketing manager of EPSON. In addition, the participants got acquainted with the curator of the creative part of the project Kyrylo Kharytontsev, the founder and designer of the KIR KHARTLEY brand.
Moreover, the first classes in production were held, where Kostyantyn Tkachenko, the owner of "7 Nebo" company, presented to the students of the project the possibility of printing on fabrics in Ukraine and familiarized them in detail with the processes of printing on various materials.
Photo: Yevheniia Komarovska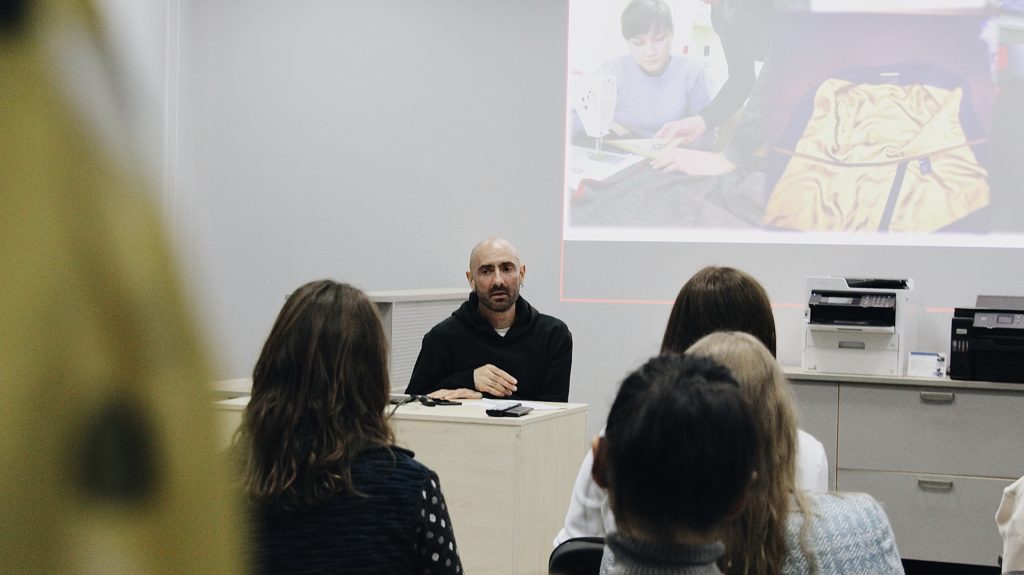 Фото: Євгенія Комаровська