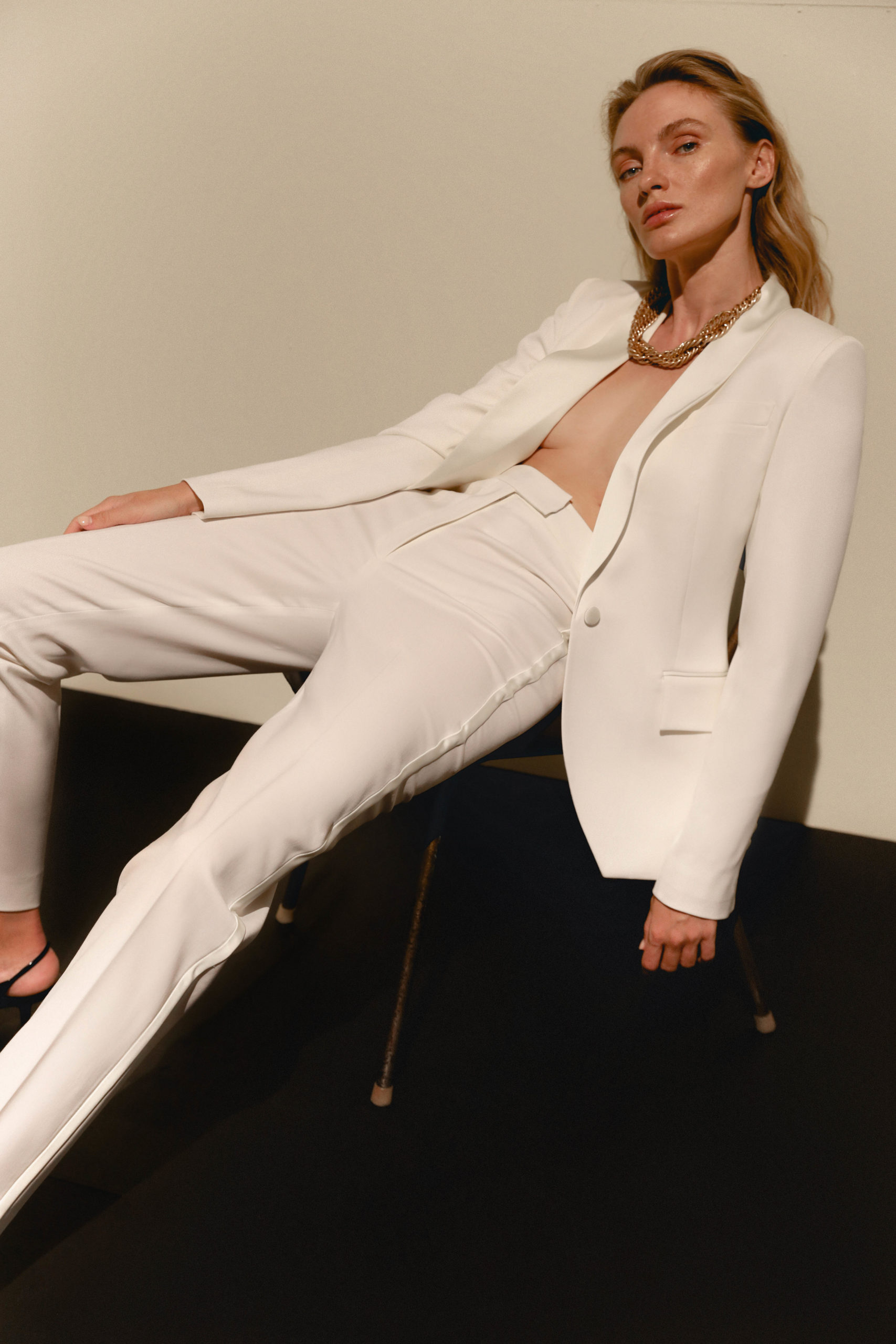 BEZMEZH FW21-22 lookbook
Ukrainian brand BEZMEZH suggests a new vision of black tie.
The brand by its debut collection defies every girl who is ready to step outside her comfort zone and wear a cocky dinner suit.BEZMEZH – is a story about a powerful woman and dispelling gender stereotypes.
Women's tuxedo is suggested by the designer of the brand Anna Mezhueva as a new alternative to replace an ordinary evening gown. The 21st year of the 21st century increasingly establishes the principle that modern woman is strong, independent, and self-made, and now dinner suits can be worn not only by men. The woman is not ready to follow the false scheme and obey the prejudice. She can choose what to do or what to wear by herself.
The line is composed of tuxedos in a black and ivory colour, but some accessories would not allow making the outfit insipid and faceless. Each costume can be adorned by the colourful cummerbund in a shade of emerald or red, as well as by the bow or tie. It is even more rebellious than a white tuxedo to wear a jacket over a naked body – celebrities are increasingly choosing this look for the red carpet and other events.
Photo: Alina Chopenko
Style: Evagriya Sergeeva