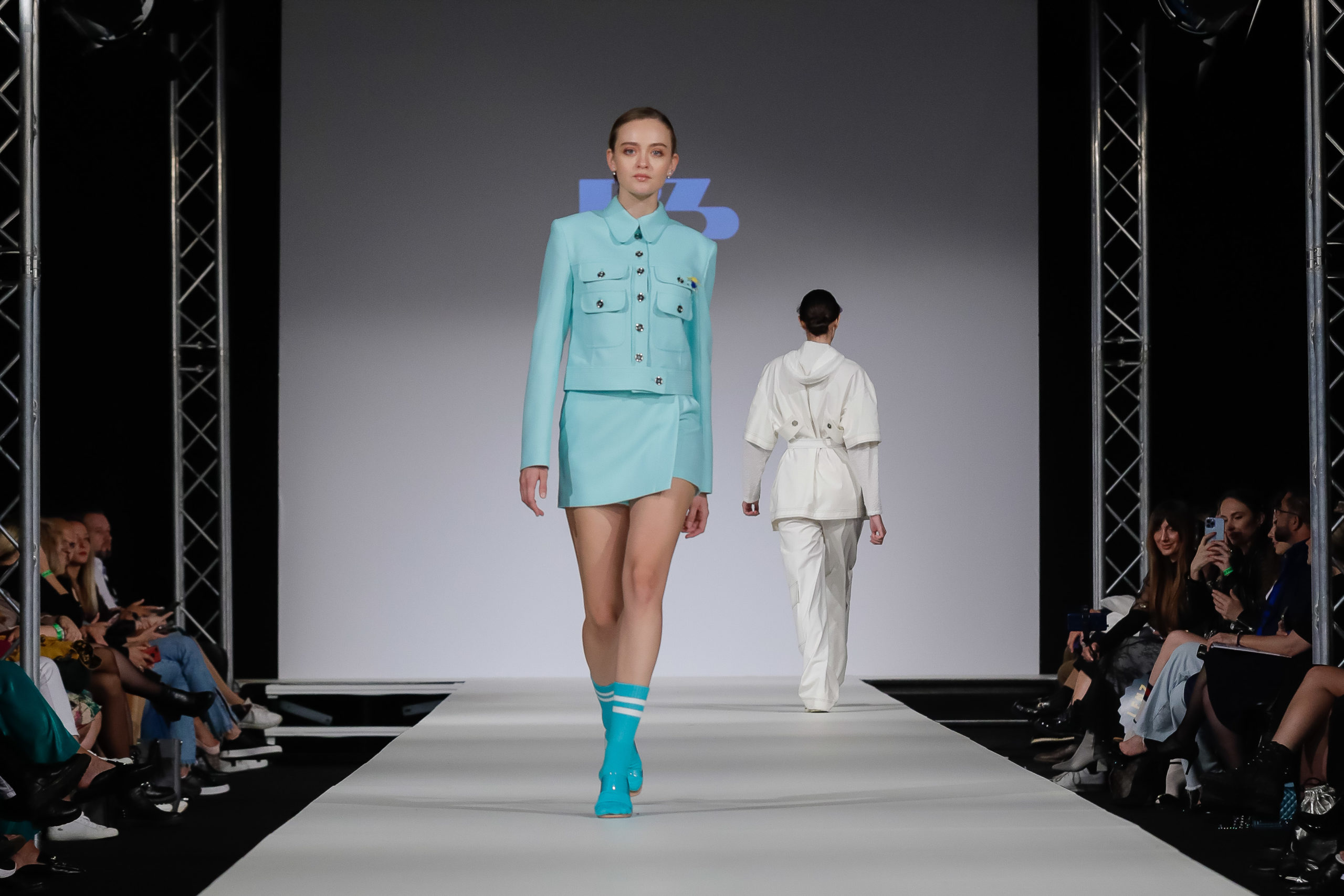 VOROZHBYT&ZEMSKOVA SS23
Ukrainian brand Vorozhbyt&Zemskova presented SS23 collection at Vienna Fashion Week within the "Support Ukrainian Fashion" Initiative by Ukrainian Fashion Week. Vorozhbyt&Zemskova fashion show in Vienna is the seventh event of the UFW International Season SS23.
Raising your head up among the glass peaks of modern metropolises, you increasingly catch yourself on the thoughts that the world is moving forward at the speed of lightning. High-rise buildings appear around so imperceptibly, they fill the streets, and man seems to be a small and invisible being in the whirlpool of the modernized world. Sometimes it's desired to be protected from the hanging burden of a big city, to feel the warmth and comfort that is so lacking in the captivity of glass and metal.
This season, the brand VOROZHBYT&ZEMSKOVA, which every year demonstrates the synergy of the metropolis and the fragile girl in their collections, continues with its mission and presents a new line. The new models mix large shapes and volumes that can be compared to the massiveness of modern buildings, clear lines and fitted silhouettes, as a reference to the ideal geometry of skyscrapers, together with delicate colors and airy materials that symbolize the qualities that women are endowed with. They every year show more and more strength, courage, and independence of spirit, but inside always remain such fragile and light girls who turn to fashion in search of extravaganza and festival. The collection was a reincarnation of 60s fashion with a modern vision: it was important for the designers to preserve the main details that were characteristic of the clothes of that decade – massive pockets, decorative loops, metallic buckles and buttons. A unique detail is the double stitching, which is used to apply geometric shapes appearing on the clothes.
The main message of the collection was laid in the combination of forms: weightless sundresses in a linen style in combination with brutal jackets, or cargo pants with waistcoats that emphasize the waist – such mixes, created in contrast, cause a serious dissonance, just like events of modern world.
Contrasts are hidden in the collection everywhere. Designers Olena Vorozhbyt and Tetyana Zemskova played with a combination of diametrically opposed silhouettes, shapes, materials and colors. Materials: eco-leather, cotton in various weaves, viscose – light for dresses and mixed with polyester for suits. Colors: basic shades of black, milk and white, which are effectively shaded by mint, soft lilac, blue and pink. The model range includes: modern hoodies, sweatshirts, oversized jackets and cargo pants peculiar for everyday life, and more elegant sundresses, dresses, flared pants, raincoats and long skirts.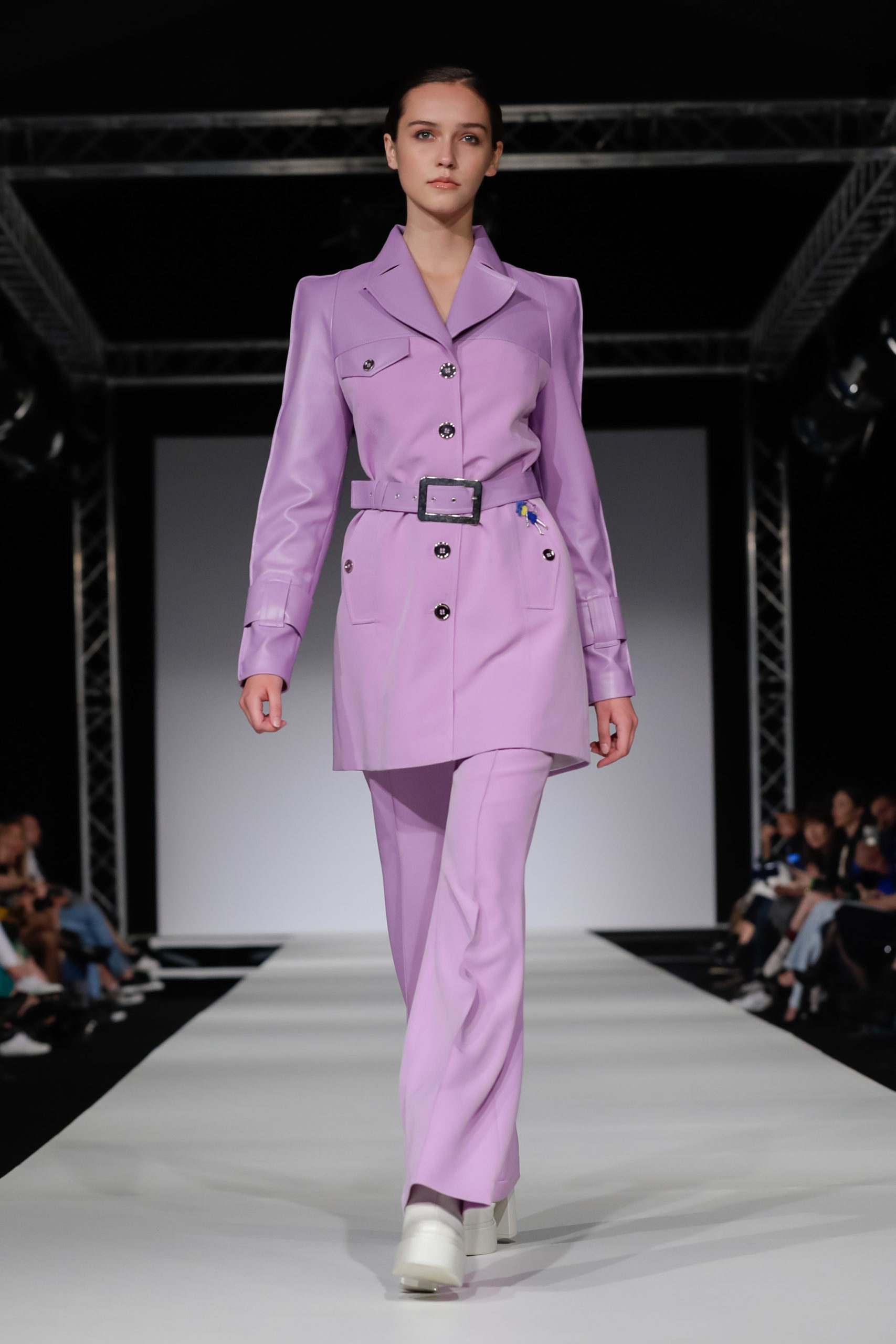 Photo: Xenia Snapiro