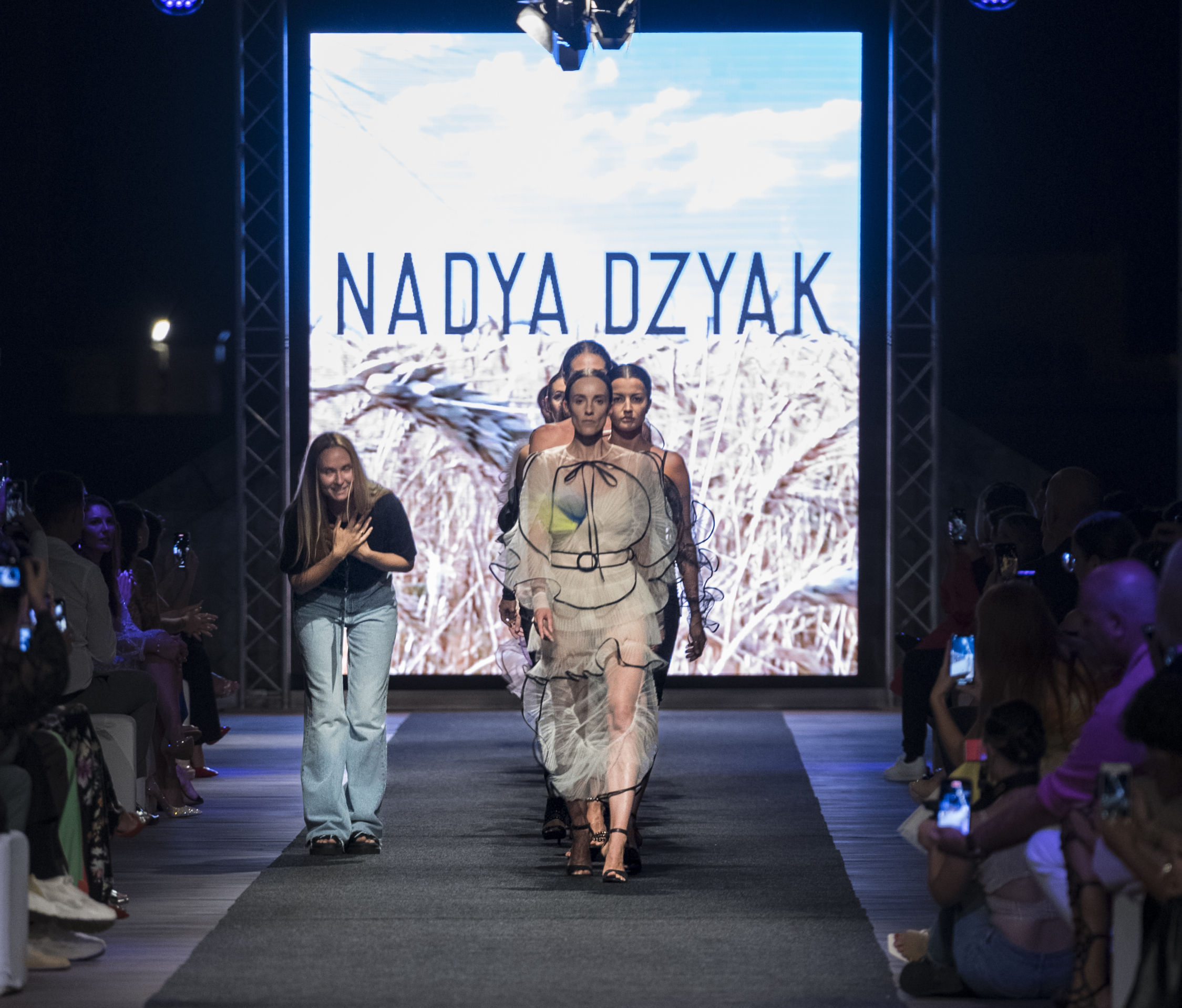 UFW International Season SS23 started at MFWA
On July 22, the first show was held within the "Support Ukrainian Fashion" Initiative launched by Ukrainian Fashion Week.  Ukrainian designer NADYA DZYAK presented the Seasonless Collection 2022 at Malta Fashion Week.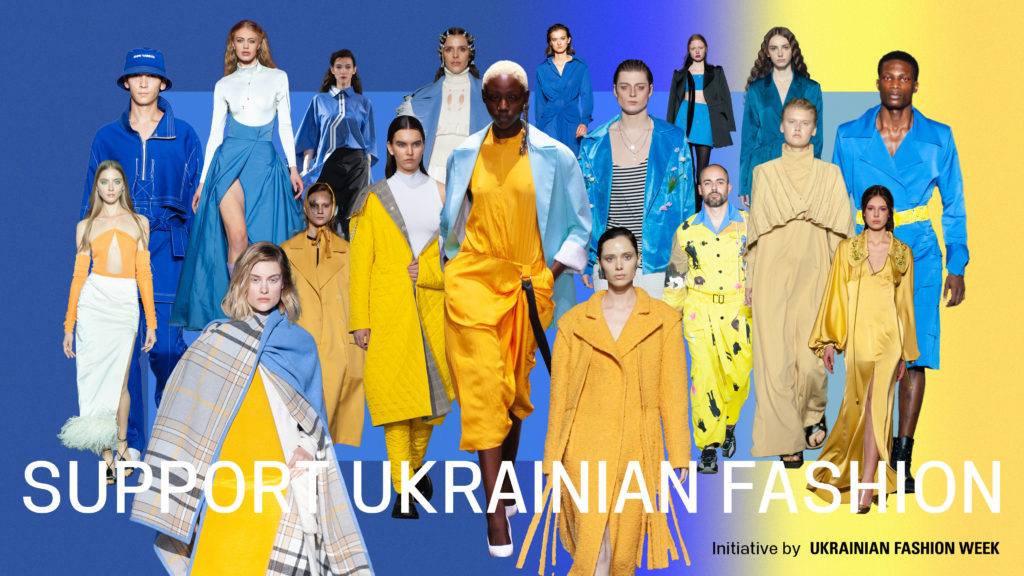 The entire team of Ukrainian Fashion Week is sincerely grateful to their colleagues from Malta Fashion Week for their support in this hard and tragic time.  Today, every company, every person in the world makes a personal choice.  The support of the Ukrainian fashion industry by Malta Fashion Week is invaluable at a time when the world is choosing between good and evil, between light and darkness.
 "I am personally grateful to Adrian J Mizzi, founder and executive producer of Malta Fashion Week, for inviting and warmly welcoming our wonderful designer NADYA DZYAK.  Thank you for the excellent organization of the show.  I am grateful that the 51st season of Ukrainian Fashion Week, which can not be held in Ukraine, opened with a show at Malta Fashion Week.  Malta was the first to hold a show by a designer from Ukraine as part of the "Support Ukrainian Fashion" Initiative, and we will always be extremely grateful for this support", – Iryna Danylevska, founder and CEO of Ukrainian Fashion Week.
 Ukrainian designer Nadya Dzyak about the new collection:
"Perhaps, it is the most difficult and most important collection in my life.
I started working on it back in November last year. Everything in the air was already permeated with a feeling of war, still no one could not believe to the last. Although I felt something.
The collection was completely black.
One day in December, I looked around and realised that all my favourite details: plissé, frills, transparent textures, everything I love to work with was black. I have always loved bright colours and light, there were many of them in all my collections. The play of rays and bright shades inspired me. And then there was only blackness…
It reflected the state of my soul.
We were sewing this collection, and then February 24th came… and that was it.
The last day, when I was in our studio, I saw my team – we were like one family, for many years we created incredible things together.
And then this terrible war took it all away from me – the opportunity to create, it separated me from my girls, and scattered us around the world. On my sofa in the studio there are still pieces of fabric, samples of pleats and frills – as if they are frozen…
However, I promised myself that no matter what, we must create, finish the collection and overcome the darkness. My dear girls who stayed in Ukraine, they are my heroines. They returned back to work on the collection while I was online with them. This is how the collection was created – they worked in our studio in UKRAINE, while I was in Vienna. I was looking at them in my studio through the phone screen and crying… Even if I am physically not with them, my soul is still there, in Ukraine.
Part of the fabrics were sent to me in Vienna, so I managed to sew some pieces myself as I used to sew my dresses during my university years.
There are always many different textures in our collections. I love the combination of transparent organza with dense textures, it reminds me of a game of contradictions – the light and the dark. I also like the deformation of fabrics – plissé and afterwards laying them out in geometric patterns.
Last but not the least thing that confirms our courage and resilience. We have been cooperating with a company from Kharkiv to produce plisse for many years. The situation there is perplexing now. Although workers of the company, being constantly under fire, still work and made our signature plisse that is part of this collection. It is beyond price.
It is all about never to give up, never to break down, because the world will definitely win over darkness. We believe in this above all. We believe that our UKRAINE will win".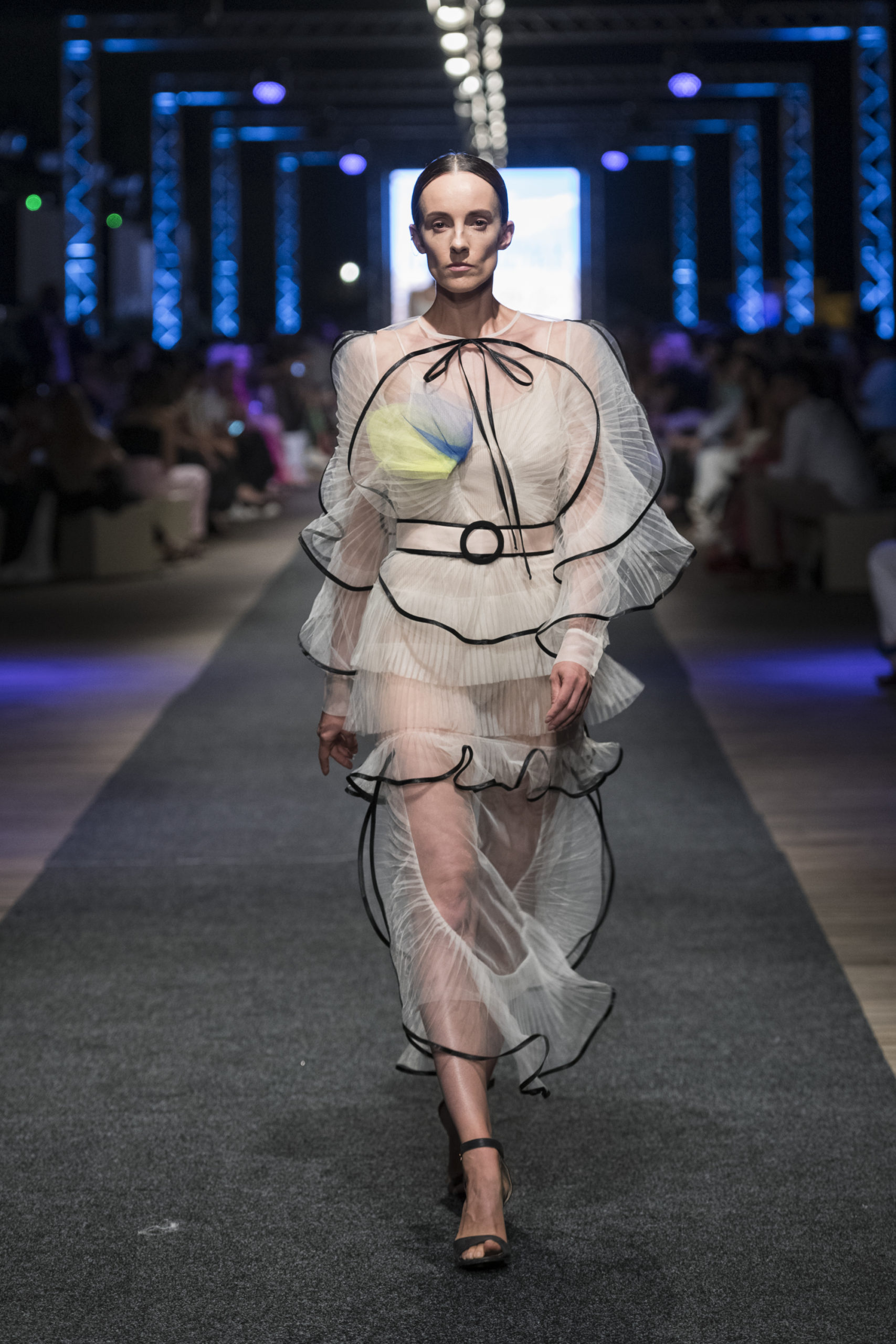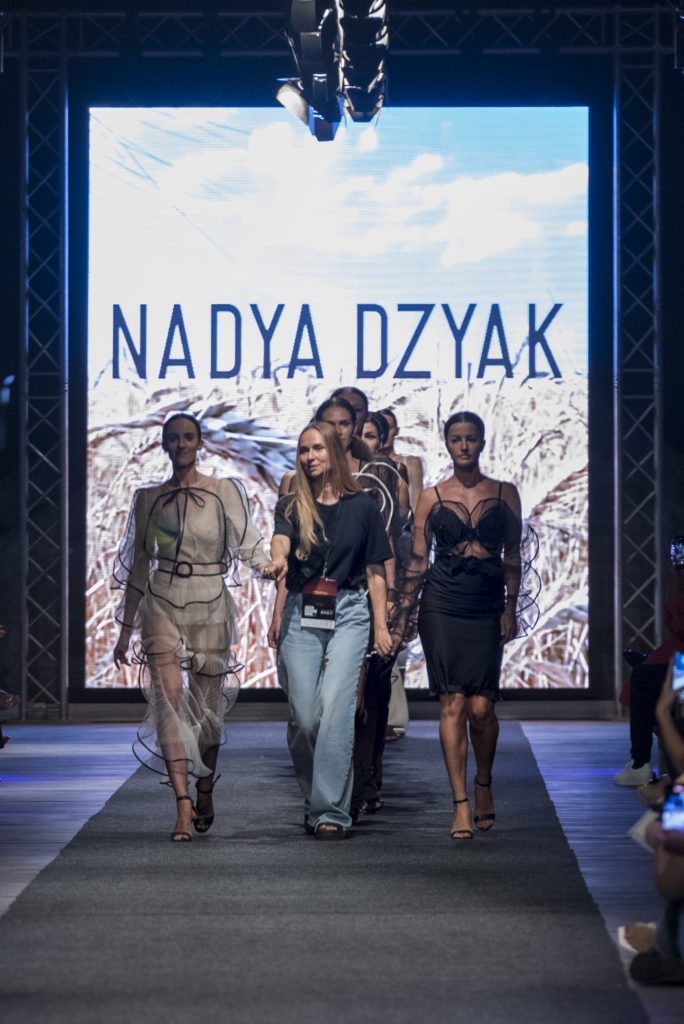 Malta Fashion Week 2022 is organised by Adrian J Mizzi, supported by a Partnership Agreement for Large-Scale Events and Initiatives with the Valletta Cultural Agency within the Ministry for National Heritage, the Arts and Local Government. It is also supported by the Malta Tourism Authority which believes that Malta Fashion Week can be an important gateway to position Malta as a destination for arts and culture.
Photo: Steven Muliett