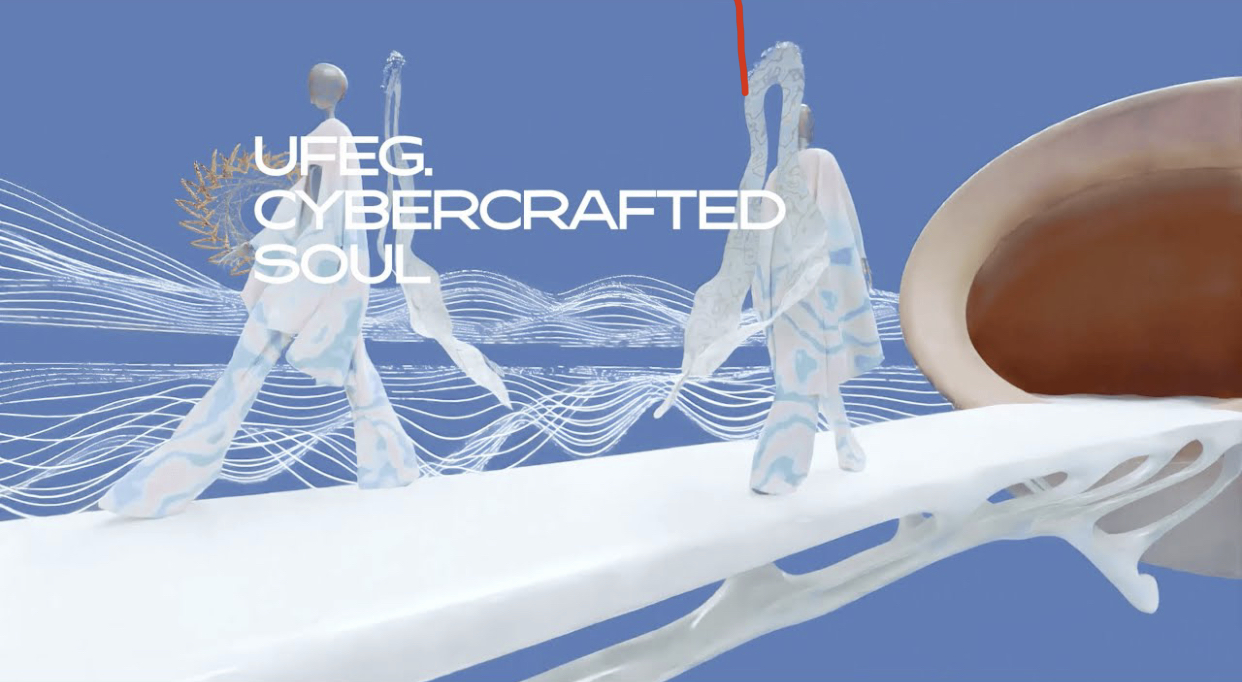 UFEG at Digital Fashion Week NYC
 The team of students and teachers of the biggest Ukrainian educational institution for fashion experts debuted at a high-flying event in the Metaverse. Viewers from around the world saw the Cybercrafted Soul digital collection by UFEG at Digital Fashion Week New York.
Making clothes and accessories has always been a spiritual act for Ukrainians. Our ancestors embodied their souls through hand-made garments with singing and praying for good fortune.
Traveling through the Metaverse in the 21st century, we take the main things with us — our spirit, our culture and our crafted pieces that have always been a protective charm for Ukrainians.
This digital collection reminds us of our homeland wherever we are and introduces man-made Ukrainian spirituality to the world. UFEG team carry the national heritage through all ages and spaces with Cybercrafted Soul.
The show took place in a virtual cinema at the Metaverse Exhibition as part of Digital Fashion Week NYC, September 7-11. UFEG congratulates all project participants on the premiere and thanks the international community for supporting Ukrainian digital fashion artists!
Team Members
Mentors
Creative Director: Maryna Loseva
Creative Producer: Anna Chyrva
3D Generalist: Ihor Koliada
3D Artist: Maria Rudenko
Teacher of digital fashion disciplines: Alyona Briukhanova
Teacher of digital art disciplines: Elena Kikteva
Students 
Concept: Mariia Sopina
Creation: Lana Skachkova
Tetiana Bohutska
Iryna Rudnieva

Graphic Designer: Yelyzaveta Kozenko
Video Editor: Mariia Chyrva