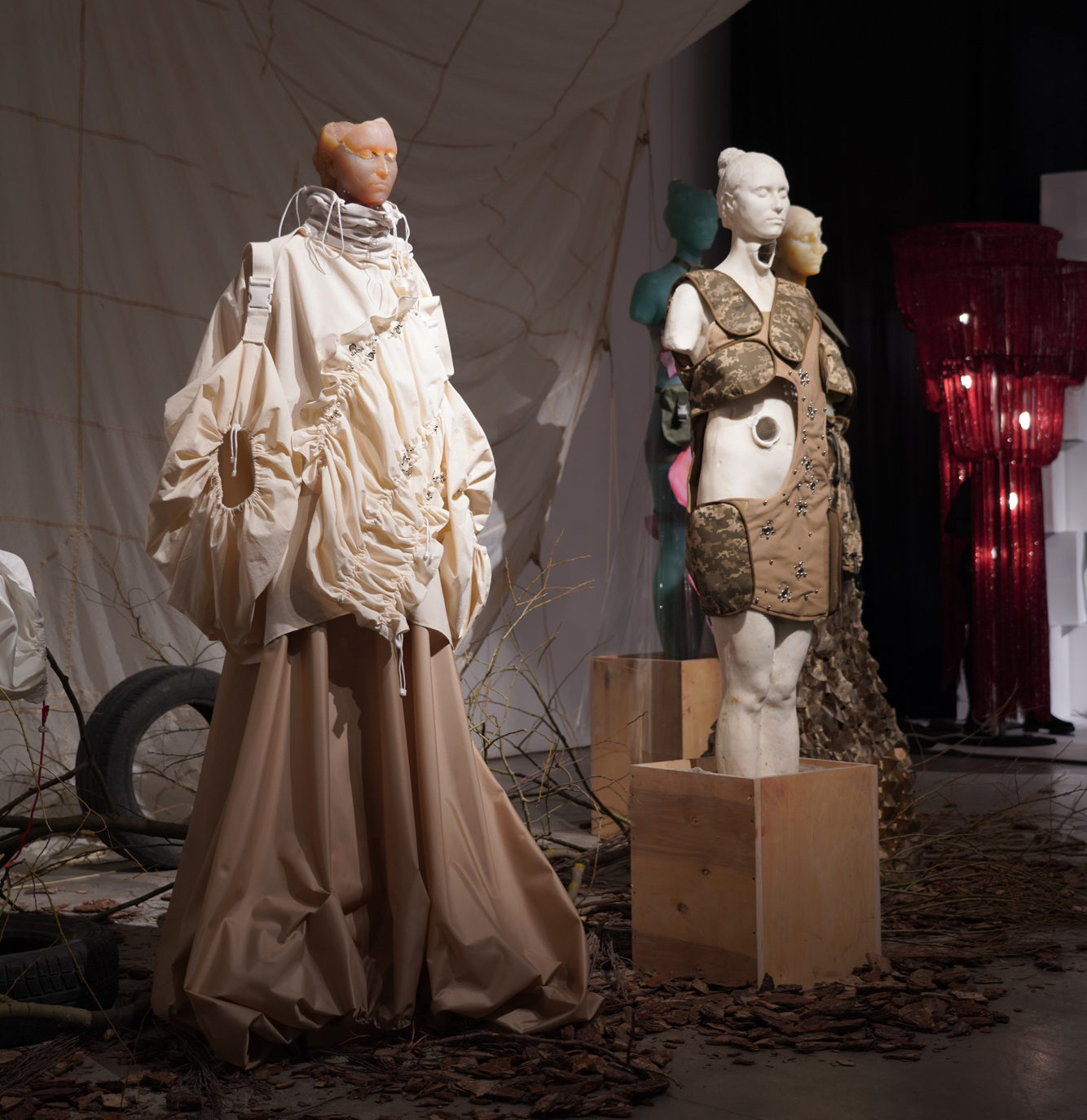 POLINA VELLER presentation
Polina Veller – fashion art designer of alternative Ukrainian fashion industry. Polina actively works with musicians, theatre and movie directors. She represented the curated program "Fashion-Art" at the "Gogolfest" festival of modern culture and Ukrainian Fashion Week. The designer works with plastic, mesh and banners of gallery's posters. The core of the capsule collection was created for installation in collaboration with Mariia Kulykovska to express the re-interpretation of military-style, experiments with textures, materials: from camouflage to the shapes of parachute domes and bulletproof vests.
Mariia Kulykovska is a Ukrainian artist, sculptor, performer and architect. Since 2017 she has been creating performative sculptures in collaboration with Oleg Vinnichenko. In 2019, they founded an international non-binary gallery for artists from the "conflict?" – Garage33. Gallery-Shelter. In the same year, Kulykovska showed her performance-shooting of sculptural copies of her own body during the filming of "Forgotten" (directed by Dariia Onyshchenko). She also created sculptures made of ballistic soap, a conflict material used to test guns before being delivered to large areas of conflict around the world. The sculptures became the basis of a fashion art installation created in collaboration with designer Polina Veller.