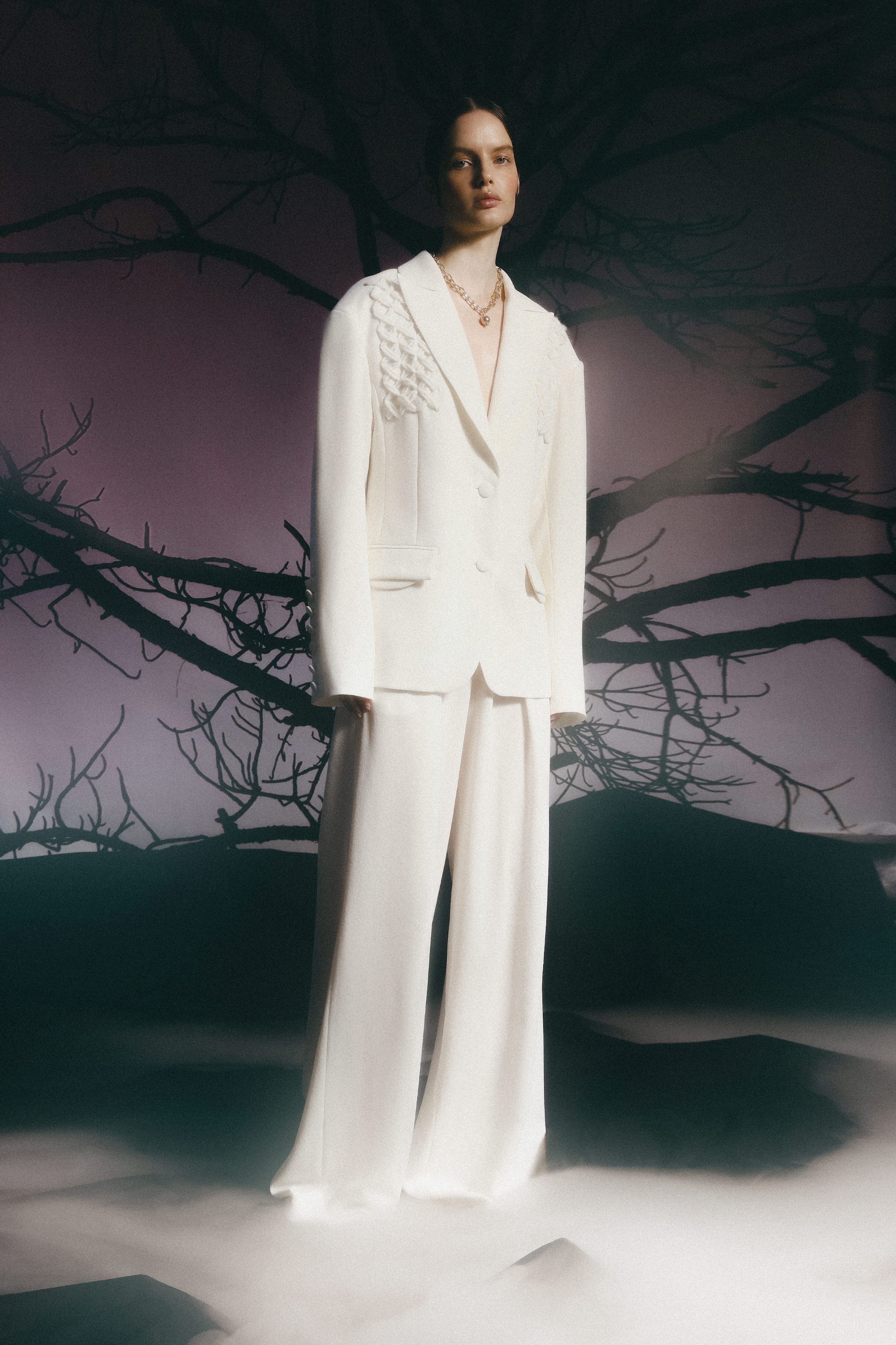 MALVA Florea SS23
Ukrainian brand MALVA Florea, known for its fantasy looks, presented the SS23 collection. Within Paris Fashion Week, the collection was presented at the TRANOI fashion tradeshow.
Inspired by the power of nature, the beauty of the female figure and the mystery of fairy-tale characters, designer Malva Verbytska created dresses with an impeccable cut and unexpected combinations of materials. This season, the designer's virtuoso game with forms and textures continued in the evening wardrobe line in the shape of flowers: dresses, crop tops and skirts, made of many layers of weightless organza or satin with shining decor.
Special attention to details and craftsmanship is one of the characteristic features of MALVA Florea, so the collection includes handmade knitted tops made of wool, as well as weaving elements that decorated dresses, blazers and belts, which refer to the Ukrainian roots and traditional techniques of clothing decoration.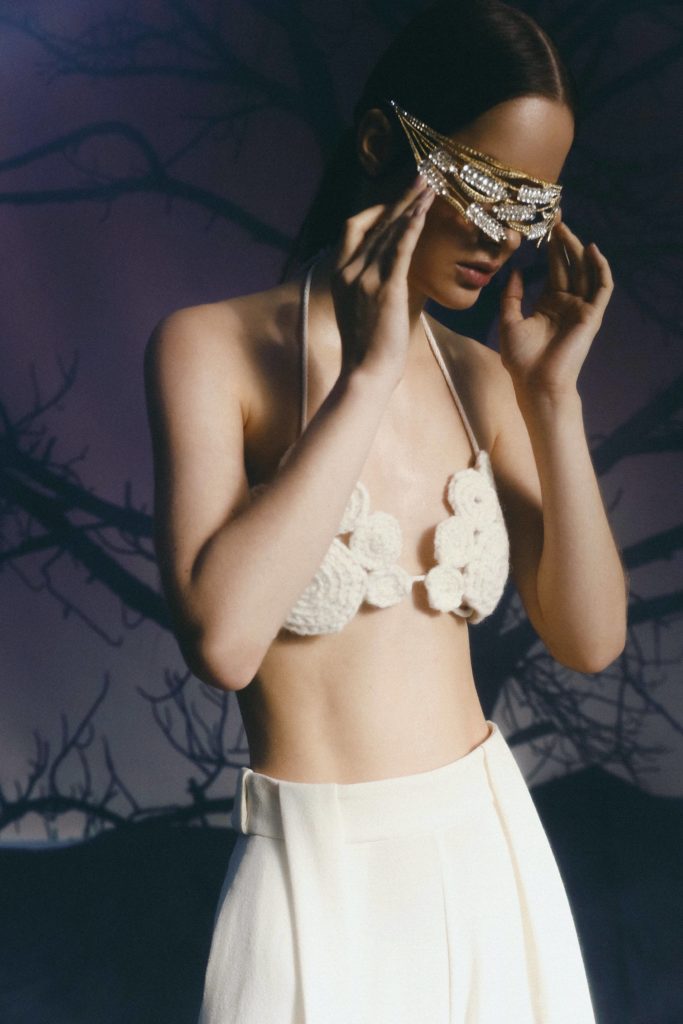 "This collection is significant to the entire MALVA Florea team and me because we continued to work no matter what. This collection symbolises the resistance of people close to me, their drive and strength to create in spite of, to be inspired in spite of, to develop in spite of the war and difficult times for our nation," comments designer Malva Verbytska.