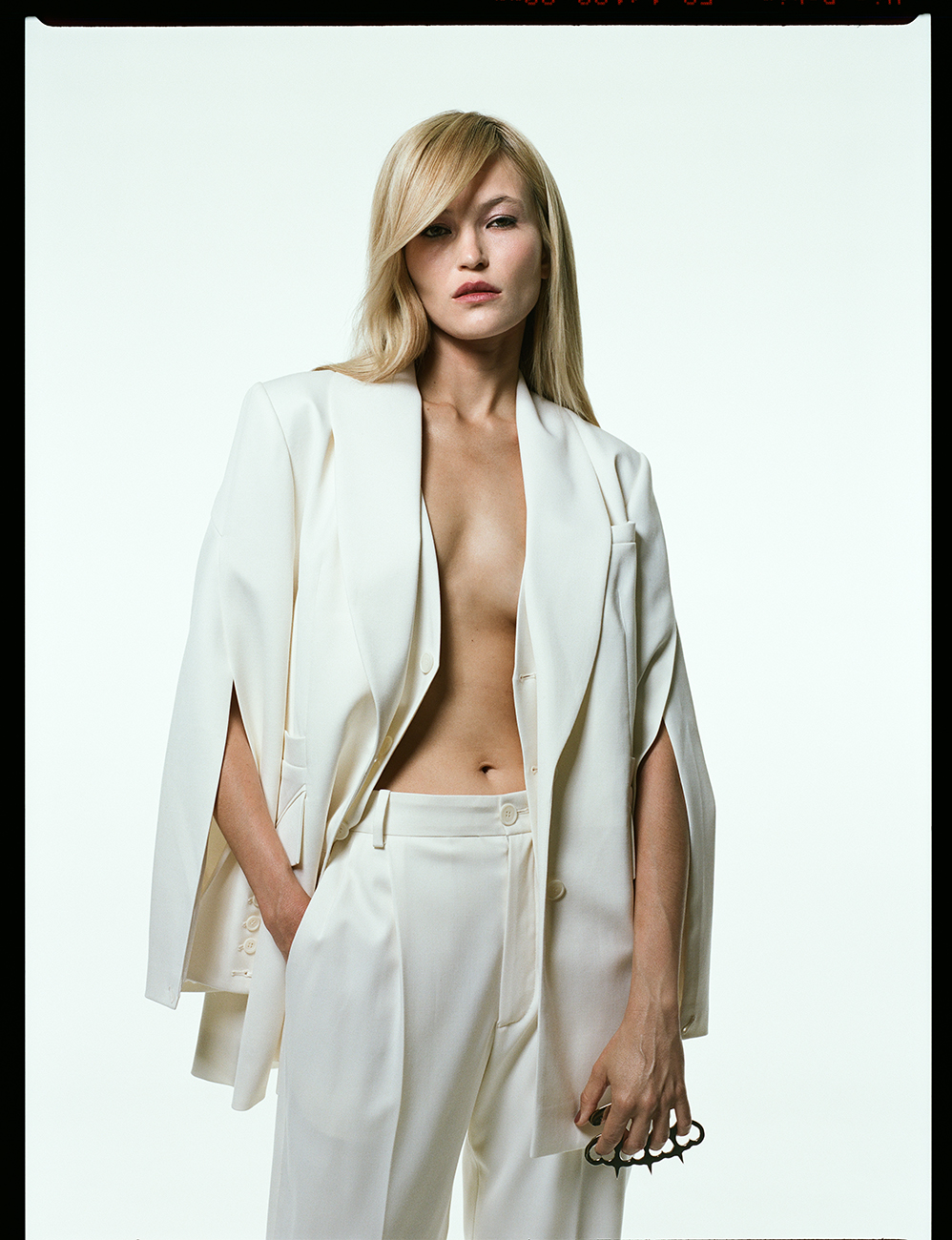 FROLOV SS23 — LOVE HURTS
Ukrainian brand FROLOV has presented the SS23 collection LOVE HURTS.
The starting point of the mood of the new FROLOV collection is the heart. However, not only an organ that symbolizes bright love. But the heart is also an organ that experiences sadness, pain, rebirth, rage, strength and the strongest emotions that a person can feel. A mixture of emotions and feelings that the creative director of the brand, Ivan Frolov, and the majority of Ukrainians are currently experiencing.
In Frolov's opinion, the best symbol of the new collection is the fist, which was designed by the artist Vova Vorotniov: "For the LOVE HURTS collection, I designed a fist that exists in the form of decorative ornaments and a real object. It's an impossible knuckleduster that you can't strike without maiming yourself. It is also a kind of reference to Man Ray's Dadaist work "Le Cadeau" ("The Gift") of 1921 in the form of iron with nails".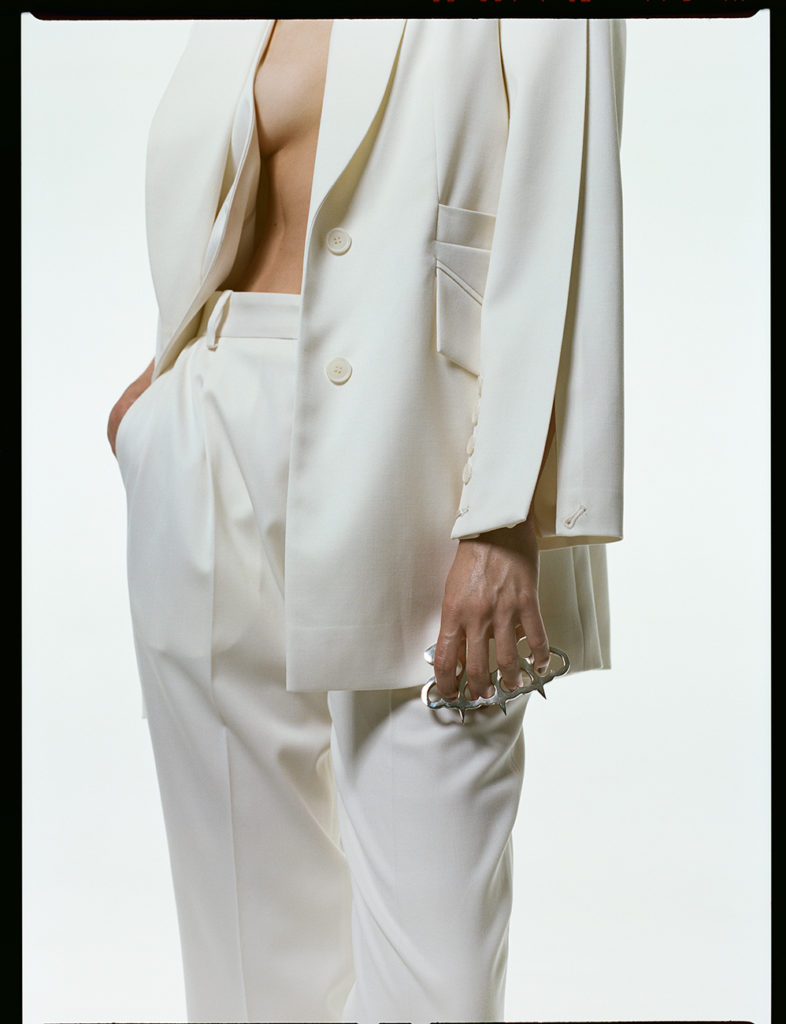 In LOVE HURTS, Ivan Frolov finds new shapes and colours that are not typical for the brand. The neckline of corset dresses and corsets takes the shape of a broken heart. A new ornament authored by Vova Vorotniov appears, which consists of several figures – a heart, a trident and a kozak`s cross. Skirts become voluminous and sequins add a new shine to pieces.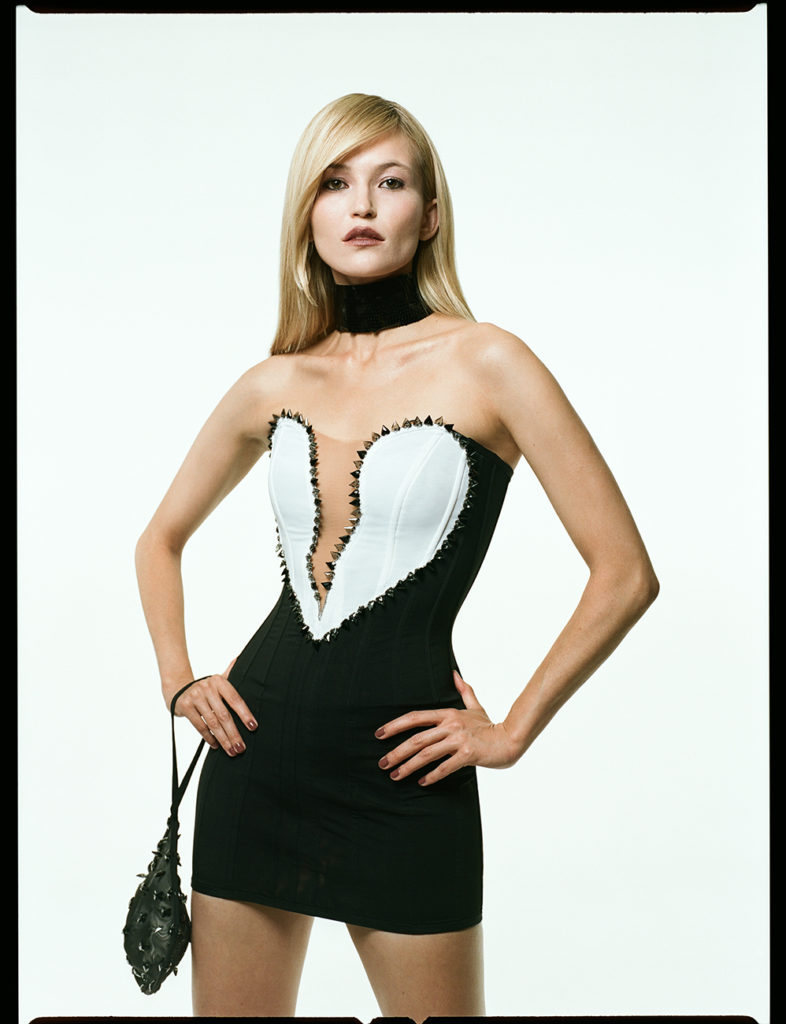 Also, the LOVE HURTS collection is the first in which FROLOV exclusively uses Swarovski® crystals. Now FROLOV is the first Ukrainian brand to become a Swarovski® ingredient brand partner.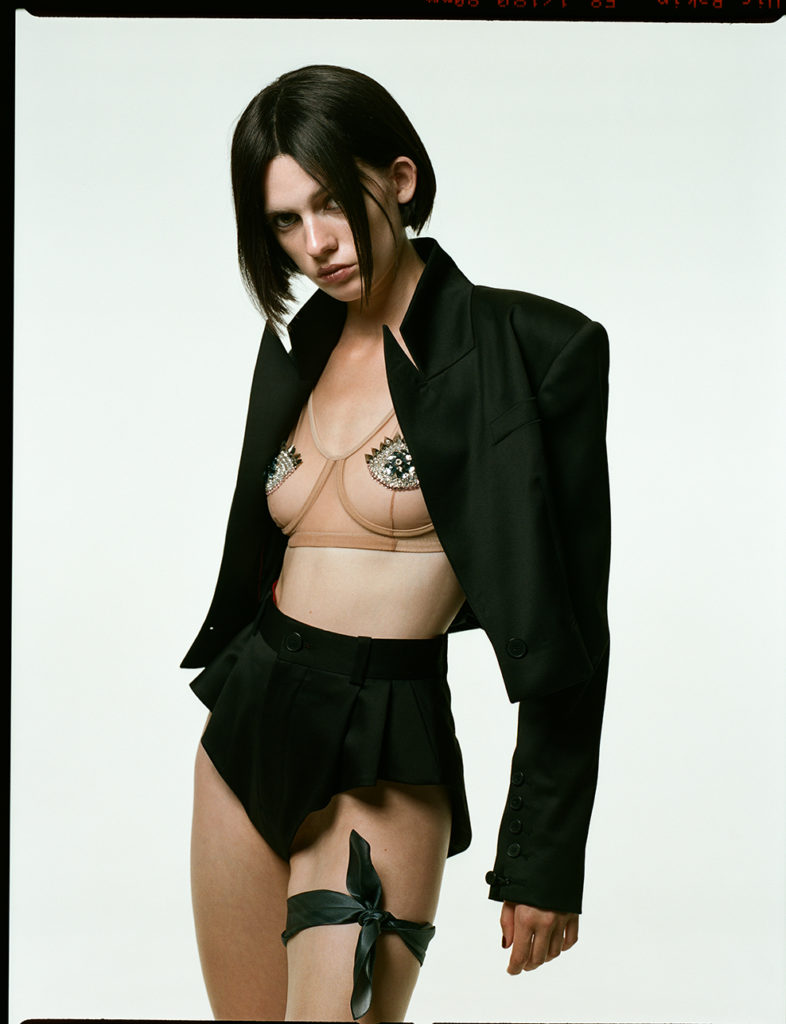 The digital show of the collection was broadcast live during the Kyiv Art and Fashion Days event in New York, where LOVE HURTS was also presented physically.
This season, FROLOV will also show a new collection during Milan and Paris Fashion Weeks.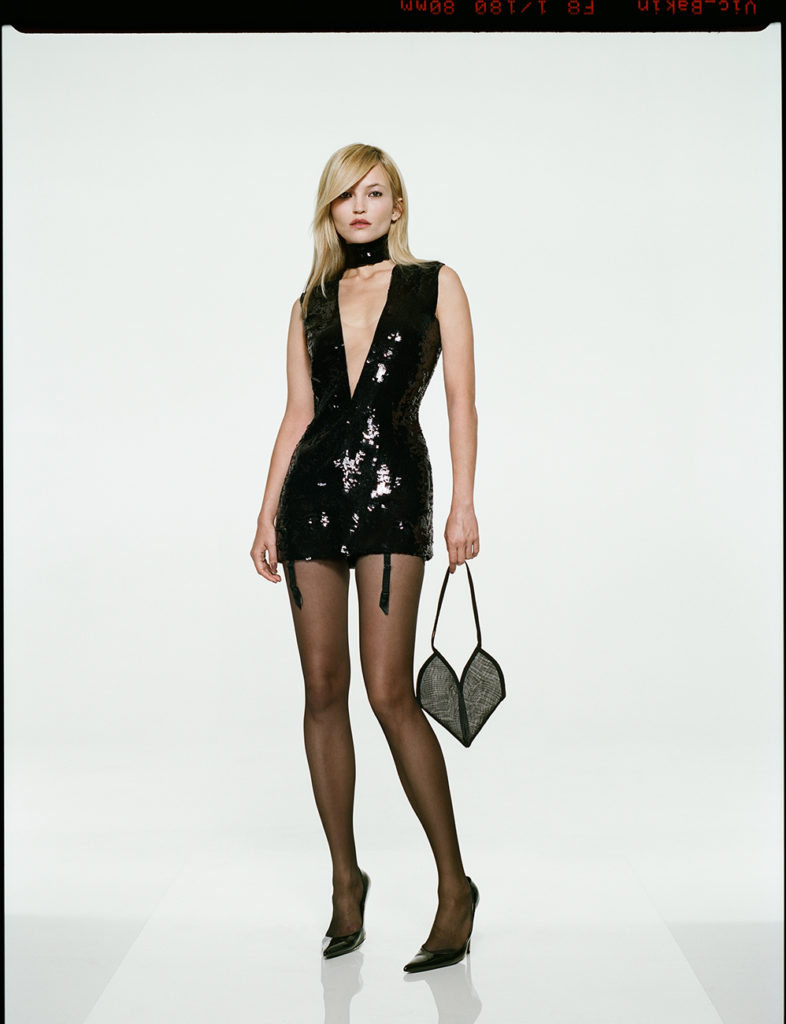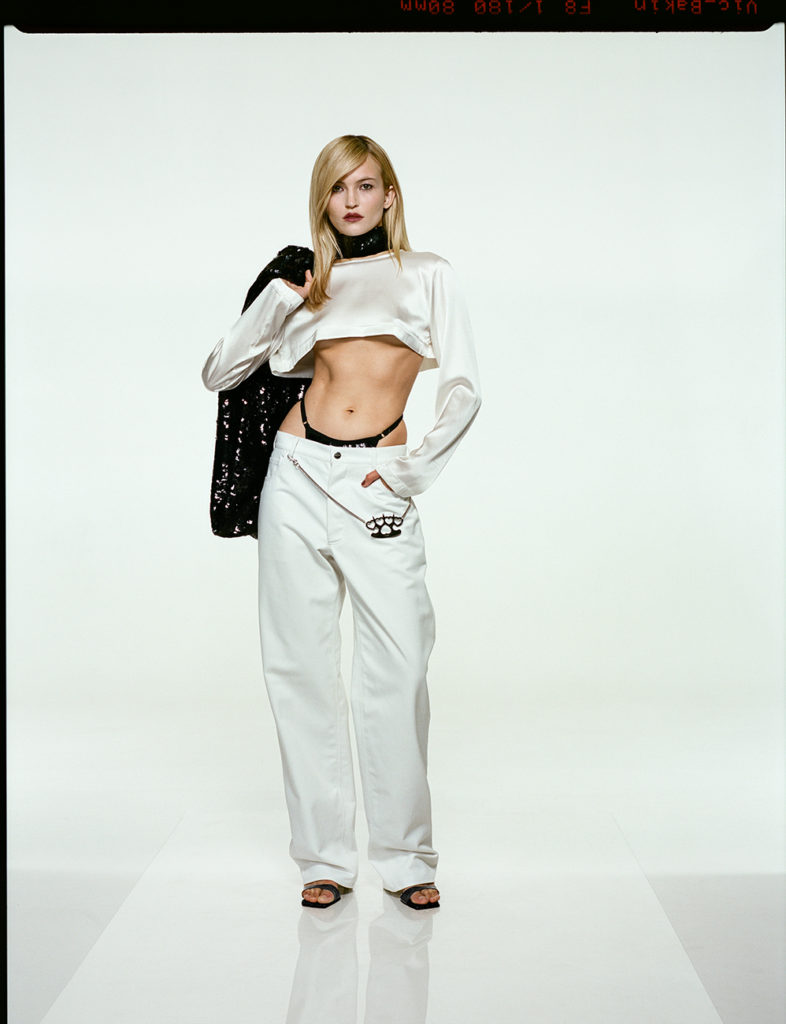 Photography – Vic Bakin
Ph. assistant – Anton Orehov
Style – Anastasiia Gutnyk