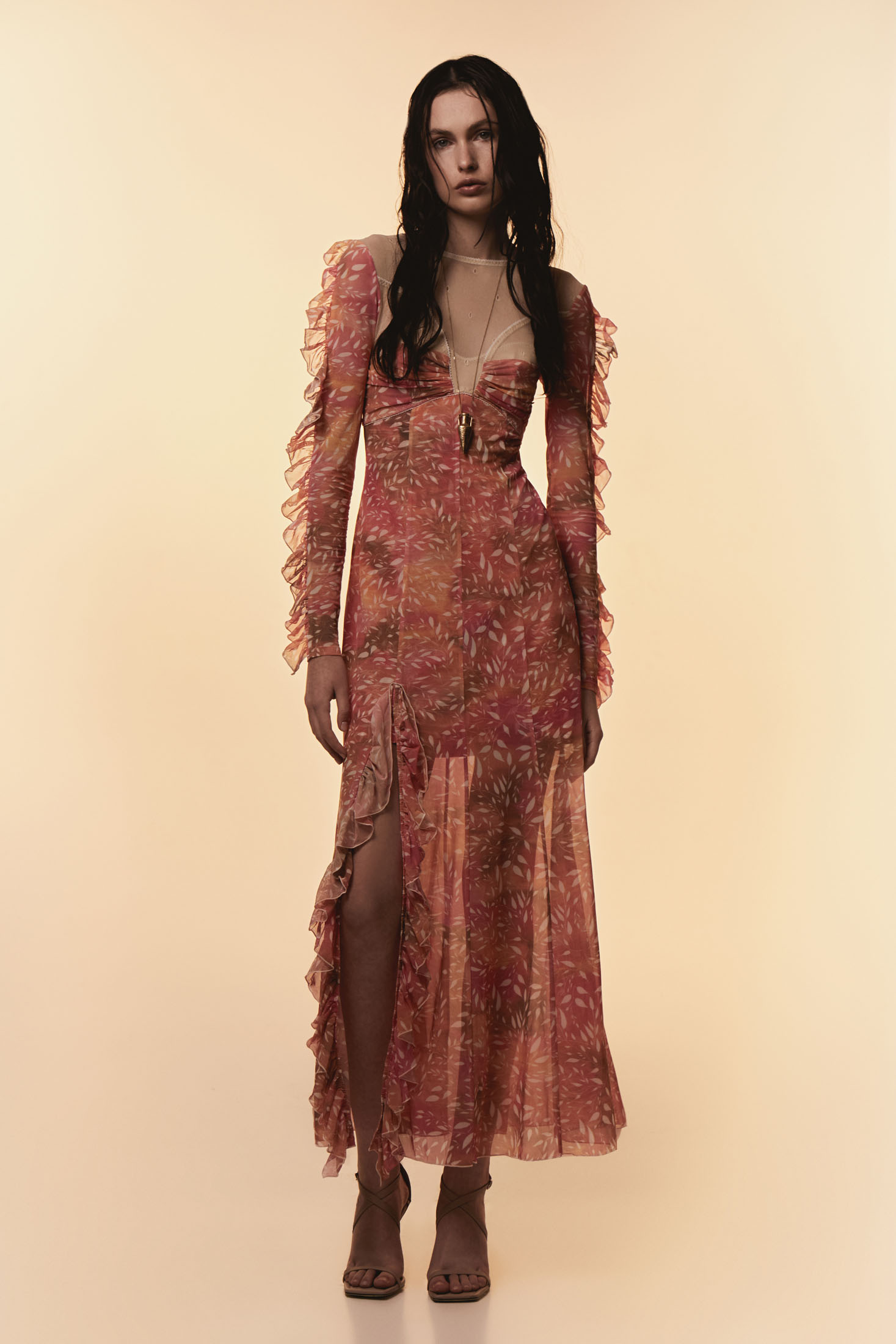 DARJA DONEZZ SS23 LOOKBOOK
Ukrainian brand DARJA DONEZZ has released a lookbook of the SS23 collection, presented within UFW International Season SS23 at Budapest Central European Fashion Week.
The collection is inspired by antique legends and prominent female characters. The interest of the designer in the antique aesthetic is not accidental. Legends, myths, tales… The world is cyclical – and the story repeats always. Each epoch has its own goddess, wars, transformations, and victories.
In the Greek mythology Venera is Aphrodite, escaping with her son Eros from Typhoeus, threw themselves into the water and was saved by crossing the river and became fishes. "Unbelievable, but now I am in Portugal with my children, in a country whose story is tightly connected with seafaring and fishing. So that's why the new collection for me is the link of the past and the present. It's a hope for the returning home and thanksgiving to the country where my family has found a shelter", – designer says.
Spectacular embroidery and artistic prints are traditionally in the collection. The palette is aristocratic and noble: black, shades of sand and pearls, dusty blue, inky. The key items are female dresses, sets of silk tops and skirts in the tone, transparent tunics and leggings, jackets with stylized lacing on the back, signature costumes, crop tops with puff sleeves and female knitwear.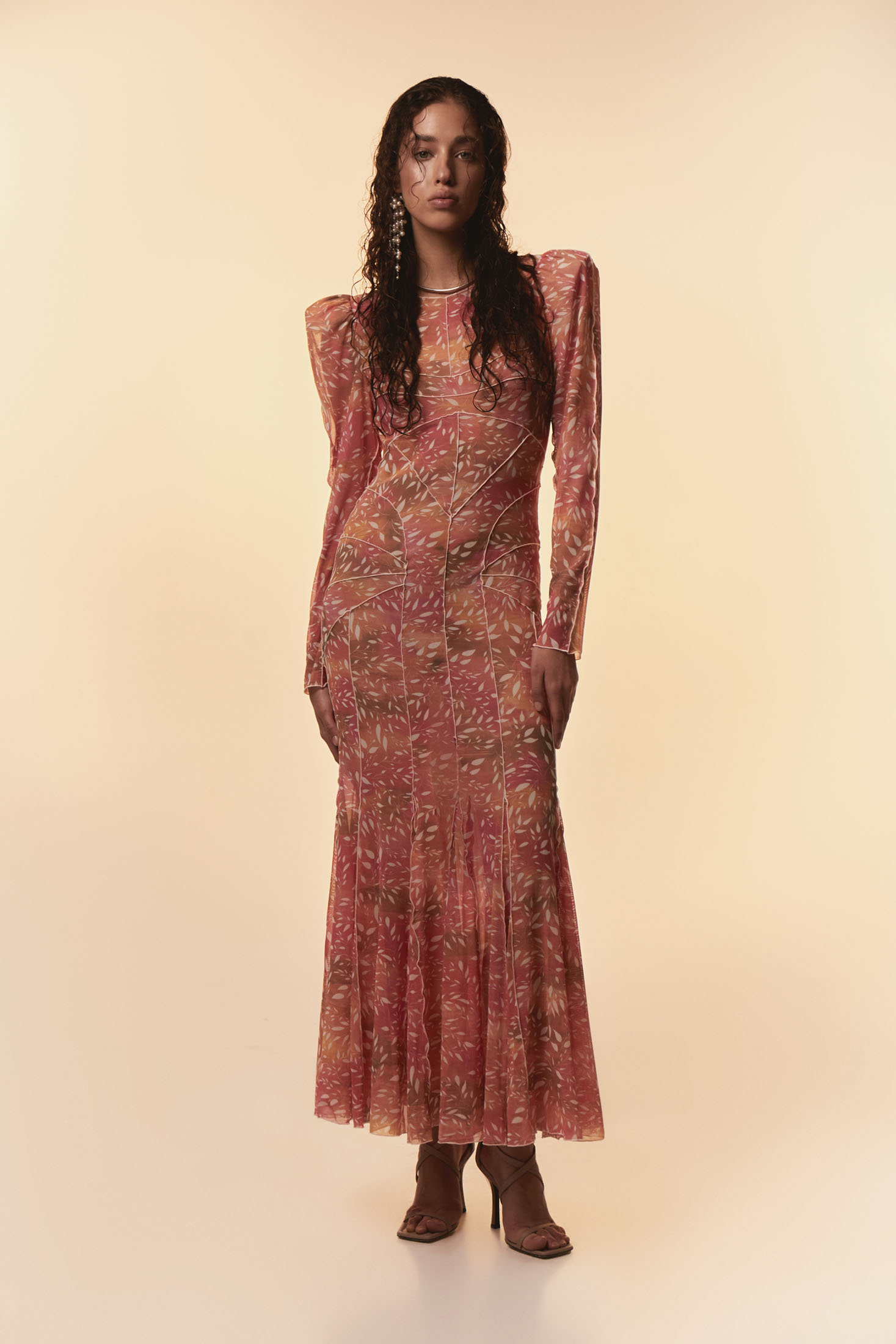 Photo: Anastasiya Borianaz
Style: Anastasiia Yatsenko
Models: Mary (K Models), Galina (1313)
Beauty: Inna Geletiuk
Production: Fashion Office