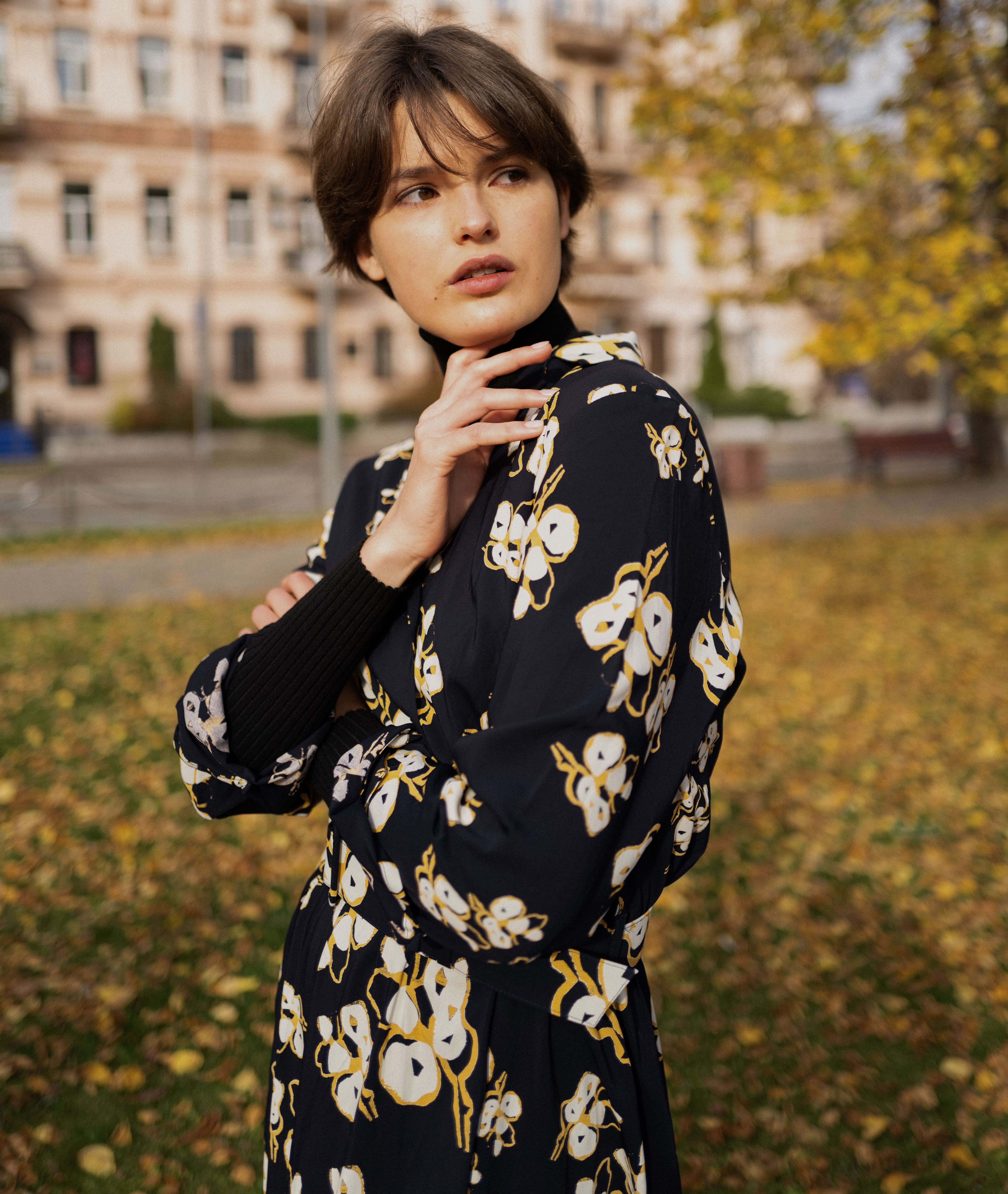 POUSTOVIT on Kyiv streets FW22/23
In the new photoshoot, the Ukrainian brand POUSTOVIT traditionally immerses itself in the atmosphere of the autumn city with its colourful boulevards and the sun's rays on the facades of old buildings. This time, the focus is on the brand's warm and deep colours.
POUSTOVIT FW22/23 dresses combine simple yet sophisticated shapes with natural shades and prints. Deep yellow facades and bright leaves on the streets of Kyiv are traditionally connected with dresses in warm natural colours.
The beauty and indomitability of Kyiv, the strength of spirit of its inhabitants and the willingness to be with the city despite everything became the main source of inspiration in this shooting. Another beautiful declaration of love for his native Kyiv from the POUSTOVIT brand will remind you of the importance of enjoying the moment.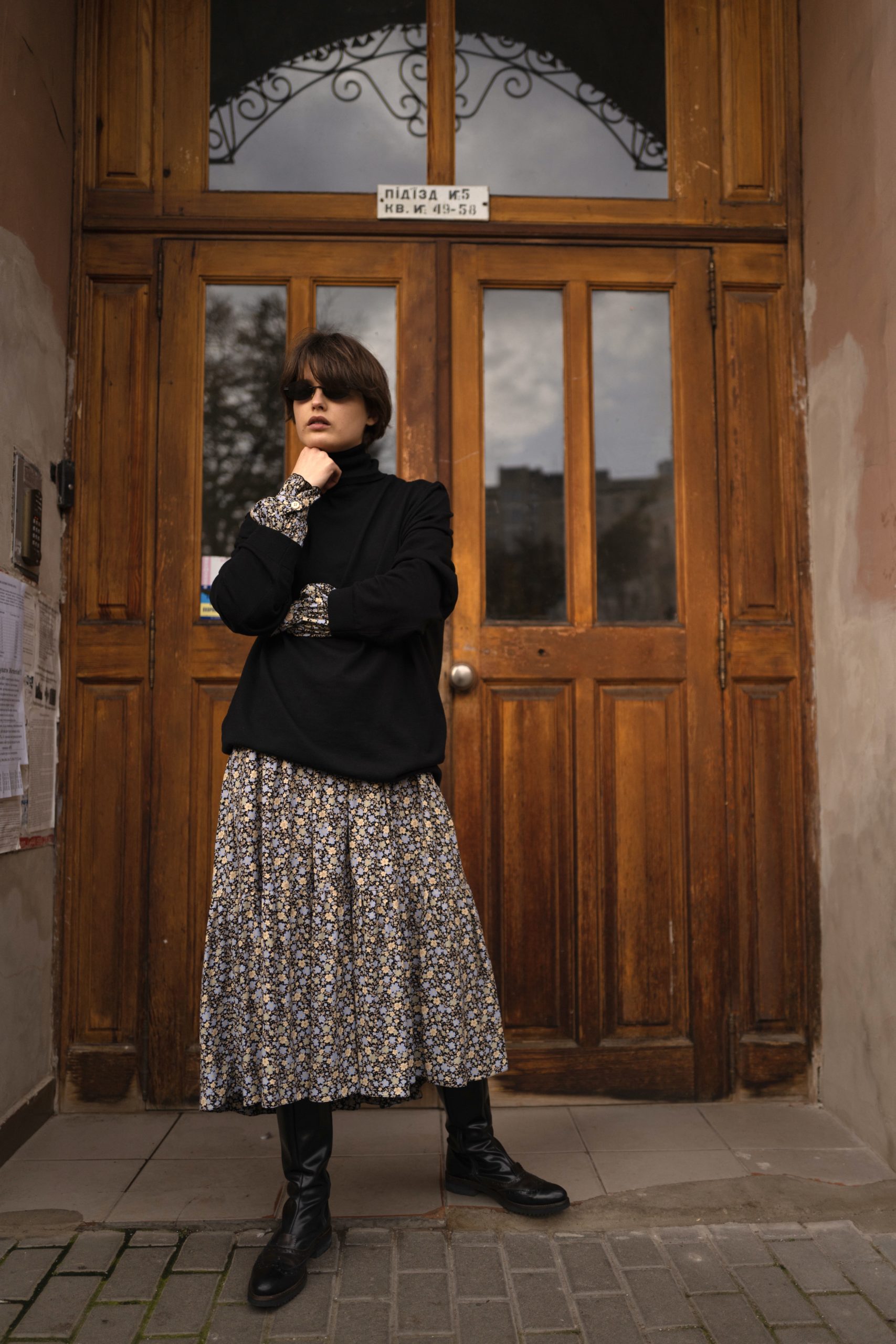 Photo: @plan.and.flow